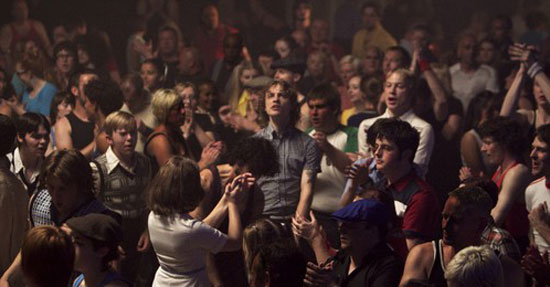 You have to get your name in the draw, but you could get free tickets to the Northern Soul movie plus a Q&A with director Elaine Constantine in Manchester.
Yes 'that' Northern Soul movie, the one we've been talking about for months and months. it even spawned its own spin-off book last year, but still no general release.
Anyway, it must be ready to go as it is previewing as part of the 6 Music Festival Fringe in Manchester on Wednesday 26th February and is described as an 'authentic and uplifting tale' of two young men whose horizons are opened up by their discovery of black American soul music, dreaming of leaving behind small town life and going to America to discover the super-rare records that will help them to become the Northern Soul scene's number one DJs.
Once the film is over, there is a Q&A with Northern Soul director Elaine Constantine and producer Debbie Grey, chaired by Stuart Maconie,
As we said tickets are free, but you have to enter into the ballot to get one. You can enter that here.