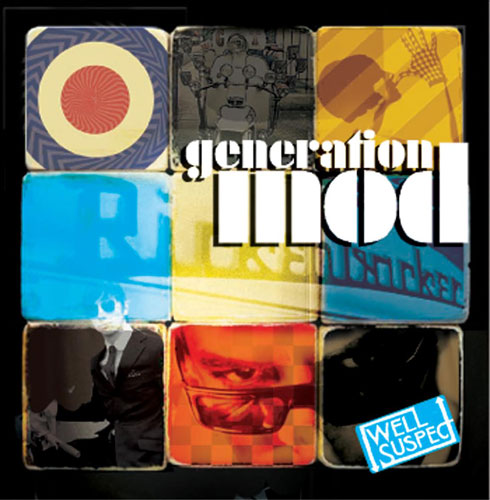 I think it was a couple of weeks back when we first mentioned this album. Now the Generation Mod compilation on the relaunched Well Suspect label is now available to pre-order.
As we said then, this is the first release from Well Suspect, which has been brought back to life via Richard Searle and Eddie Piller.
To celebrate the relaunch, the album is celebrating the current crop of bands on the mod scene. The album picks out 14 tracks and 14 bands covering the full spectrum, from bands inspired by the past or the not-distant past, as well as bands who could be from the mod revival years of even the 1960s.
We'll have a review of what should be a diverse listen in the next week or so. In the meantime, if you want to take a chance, the album is available to pre-order now. The release date is now a slightly earlier 29th April and the album is out on both vinyl and CD. The CD us up for £9.99, the vinyl for £13.27. Tracks listed below.
Find out more about the CD at the Amazon website
Find out more about the vinyl at the Amazon website
Track listing:
1. Samuel S Parkes – Let Me Go
2. Dave's Doors of Perception – Falling
3. The Mads – What I Need
4. Men of North Country – They Don't Know
5. Private Jones – I Got By In Time
6. French Boutik – Mieux Comme Ca
7. Dogtooth – Get In Get Out
8. The Get Go – Nutbush City Limits
9. Aunt Nell – So Sad
10. New Street Adventure – Be Somebody
11. Smashing Time – Don't Try So Hard
12. Andy Lewis – the Best of Days
13. Soldiers of Soul – Raw
14. The Moons – Everyday Heroes