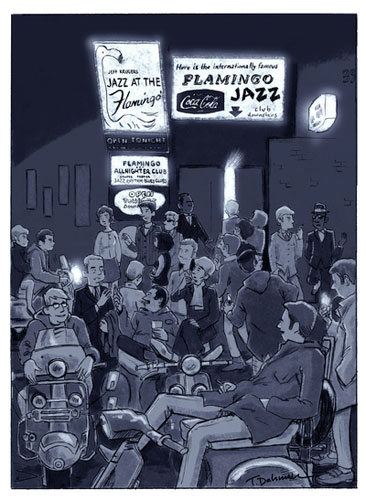 Anyone remember the online graphic novel Getting Grand – Memories of a Smalltown Mod artwork by Tobias Dahmen? It was an ongoing graphic novel online – and now it is a range of artwork.
Actually, it's being converted into a book at some point, but in the meantime, images from the author and illustrator's mod tales have been made available as prints.
Various ones available at the Society6 site, with the ones shown here being At The Flamingo and Out On The Floor. Prices vary depending on image size, but start at $16.64. On top of that, you can still check out the original comic strips.
Find out more at the Society6 website