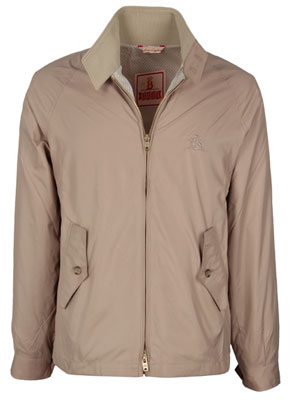 Noticed that a few retailers are having some mid-season sales right now, which seems to include Baracuta, as the company has a good number of heavily marked-down Harringtons on offer right now.
The problem is that you need to get lucky with the size and style. So for example, if you wanted the G4 Vintage Fit Japan Harrington Jacket above, you'll be looking at two sizes available and a price of £65, down from £135.
If you don't like the Baracuta logo on your jacket (and you are not alone in that), the G9 Original Fit Harrington Jacket in dark brown below is also £65 (down from £135), but that's available in an altogether different size.
Worth browsing anyway, if you are in the market for a new Harrington.

Sale at the Baracuta website