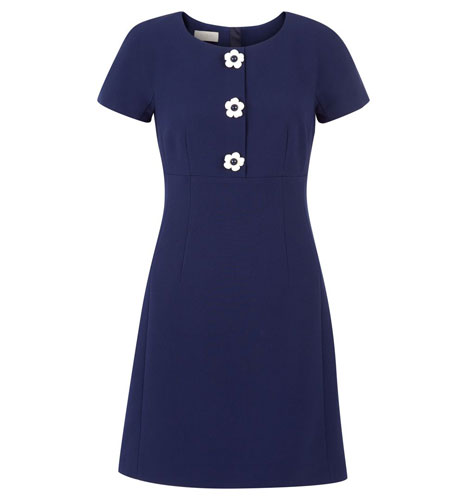 No, this isn't a Mary Quant, it's a 1960s-style July Dress at Hobbs.
But it would be easy to make the mistake. An early to mid-1960s vibe, the three Quant-style buttons on the front, it could easily pass for vintage.
Good for casual or formal, the dress is in French blue with a tailored fit and in sizes from 6 to 18. If you want one, it retails for £149.
Find out more at the Hobbs website
Via Retro To Go