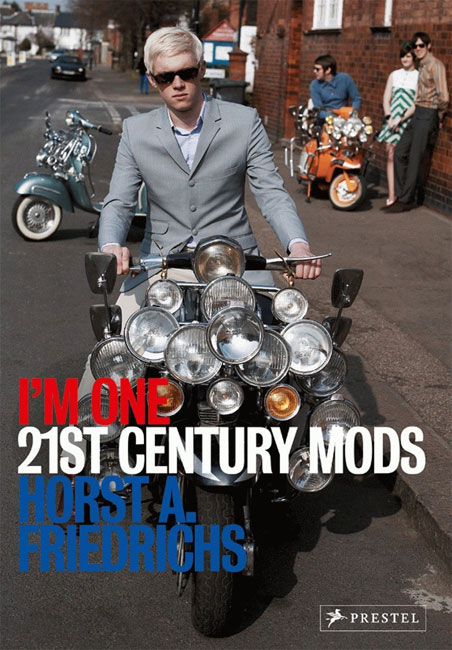 Note that I independently write and research everything in this article. But it may contain affiliate links.
A book of Mod images? The Scenester checks out the newly-released I'm One – 21st-Century Mods by Horst Friedrichs.
Readers familiar with this site and the popular 'NUTS' Mod events may have already run across the photographer Horst Friedrichs.
I first saw him at a New Year's Party blub-blub years ago, where he was busy snapping and filming seemingly everyone he saw. I later learnt that Horst's project has taken ten years to come to full fruition, and even a leisurely glance through the colour scorched pages of the book bears witness to all his work having been worth it.
It must be a rare book of Mod photos that secures a foreword by Paola Hewitt and an ecstatic review from no less a figure than Pete Townsend. From the first sight on the cover, a blond scooter riding Mod on his be-mirrored machine, to the final image of a gorgeously made-up girl with stunning out-swept eyelashes, the book is a complete delight and a treat for even these poor, jaded eyes.
Horst has wisely mixed colour with black and white, the latter especially effective on the many shots of scooter riders at various appropriate seaside locations, crisp and stark against grey skies.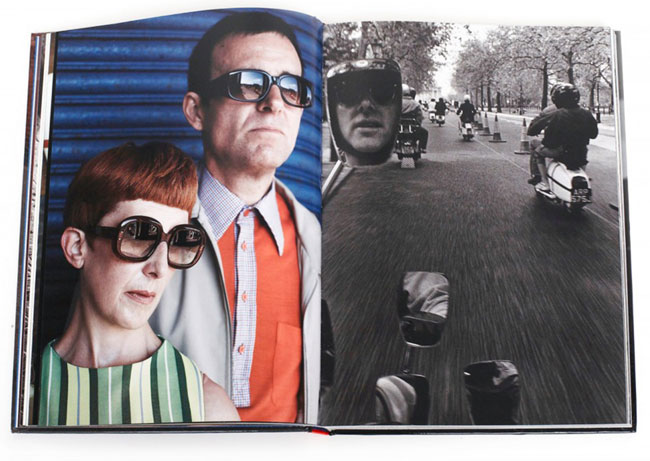 Instead of the often jumbled and non-sequitur nature of many style-based books, there is a chronological order to Horst's photographs, with a suggested storyline that only makes the viewing more enjoyable.
Beginning with a number of well known 'faces' getting ready to go out – a gorgeous shot of a dolly applying her make-up is especially memorable – later on the inevitable party, closely followed by a wedding or two, and then the celebrants settled but still dedicated to this most distinctive and intoxicating lifestyle.
Horst's talent for capturing the essence of his subjects is here on every page, and I would guess he has a background in fine art, judging by the formal poses some of his models are in, suggesting Flemish painting from the Golden Age.
You may be asking yourselves, as I was, what else could possibly be said about the enduring appeal of the Mod lifestyle, the cult that refuses to get old or to die? How many more re-examinations can we bear? After thumbing this book, I would suggest that there is definitely room for this new appreciation, but this time, instead of a trawl through the archives, portraits of today's Mods take centre stage.
I am sure that you can provide your own soundtrack to play this book by, and anyone reading this website will undoubtedly choose their music with care and precision, all the more to appreciate what immaculate dressers these people are.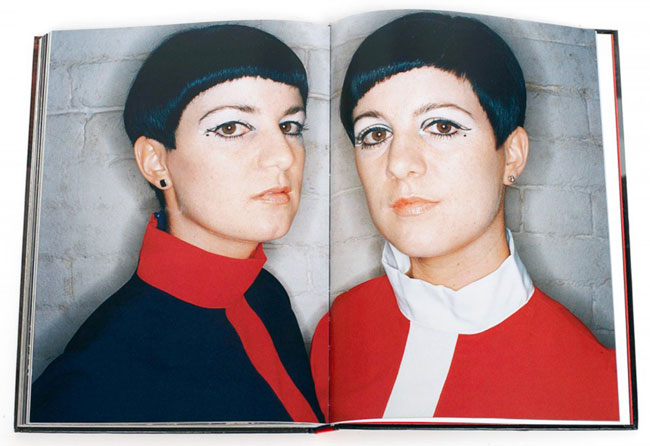 Whether they are in 'your actual vintage', modern repro or bespoke, they never fail to stun, and it may be here where we find the key as to why Mod, alone among the youth cultures of the mid to late 20th Century, has endured, with perhaps a short break, unchanged to the present day. The basics of the wardrobe are always neat, tidy and well kept, with meticulous attention to detail and colour combinations.
Wasn't it Beau Brummel who said that all stylish men observe conformity of dress? Observe, not follow, an important distinction. I also believe I'm right in saying that that other great dandy, Graham 'Suggs' McPherson, said that the Mod style is 'conformist, yet subversive'. I wouldn't argue with either of them.
Unlike the 'original' Mods, today's Mods are a mixture of ages, evidenced here in the impossibly youthful cover stars to those of us in our sixth decade, and the terminal stages of Mod-dom!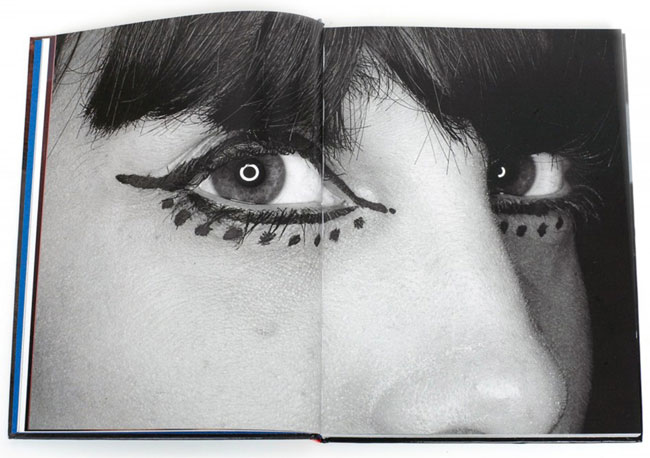 This may be the key to another mystery; that the Mod style is totally acceptable within the mainstream and is practised, to a greater or lesser degree by people whether they know it or not. It has grown from its origins as an exclusive youth cult to an inclusive club, and I say inclusive, because anyone can aspire to be a Mod.
All it takes is the desire to do it, attention to detail and a lot of style; and what style! The tailored suits, whether bespoke, or vintage or off the peg, and tweaked by your friendly neighbourhood tailor, always look stunning on some of the best-maintained figures in town.
Dresses, vintage or self-made from carefully sourced fabrics, perfectly teamed with striking accessories, both new and original. Was that an Old England watch? A Harry Fenton tie? I'd swear that jewellery was from Paraphenalia.
Then there's the crowning glory, the hairstyles, that when debuted sometime in the late 50's and early 60's, represented the first innovations in style in the UK since the Victorian Age. It's in this department that the ladies have a definite edge (would we have it any other way?) and I maintain that, even the many years I've been clocking 'bowl cuts', there is nothing more arresting than a bob, strict or asymmetrical, and there's plenty to feast your eyes upon here.
Many of the Mods pictures here are in the surroundings of their own homes, some in natural settings, happy brides and grooms, old pals, friends; they're all here, members of what might be a secretive organisation, but in reality, just an extended social club whose arms stretch around the world in a manner that the 'original' Mods could not have foreseen.
Horst Friedrichs has completely succeeded in his task of recording for posterity the seemingly eternal Mod style, giving those within it a keepsake, and others a rare peek into a world that will, at the least, surprise them and maybe even intrigue them into joining. This book belongs on your vintage coffee table, and with you poring over it with a few of like-minded pals.
The Scenester
Find out more about the book at the Amazon website
Love Modculture? If you enjoy what you read or have benefitted from it and want to
help with the ever-increasing costs of the site and newsletter
, you can always
buy me a coffee at Ko-Fi
. Every penny is helpful and appreciated.