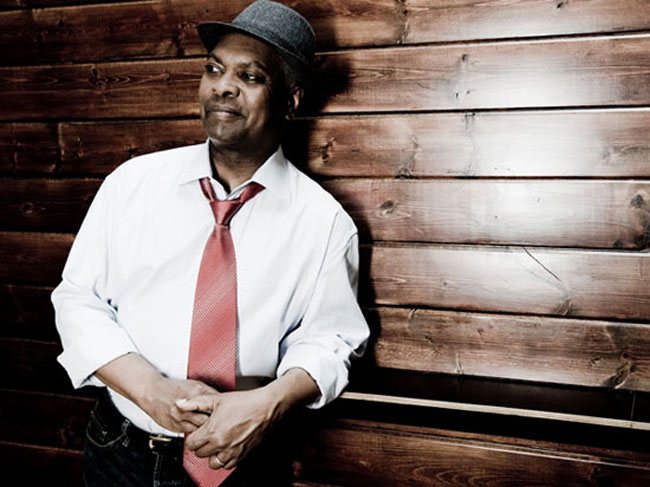 Note that I independently write and research everything in this article. But it may contain affiliate links.
Neil Henderson checks out the new album from Booker T Jones and catches up with the keyboard legend for a chat.
The influence of the rhythm and blues alchemist Booker T Jones can't be praised too highly. Along with his band members, The MGs, they recorded tracks such as Time Is Tight, Hip Hug-Her, Soul Limbo and the mercurial Green Onions, all of which have had a lasting effect on the music that has followed.
Their sound and influence can be heard in no small part in many aspects of today's multi-faceted music scene. Indeed, much interest and anticipation greets Booker T Jones' latest album, The Road From Memphis, his follow up to the Grammy award-winning Potato Hole (2009).
The clue to the sound is there in the title. If Potato Hole was a guitar-laden rethink of Southern Soul and a diversion to all those who'd like to pigeon hole the Booker T sound, then this new album is in part, a modern autobiography of Memphis from a native son. It's Jones and his career coming full circle and is much a homecoming of sorts for a musician who left the city in 1970 after a decade fronting the Stax house band and recording with the likes of Otis Redding, Carla & Rufus Thomas and William Bell.
After Jones' back seat approach on Potato Hole, it's somewhat of a relief to have the man and his unique B-3 Hammond sound up in the foreground this time. There's an obvious melding of the old school Memphis sensibilities and modern-day professionalism sadly lacking in much of today's contemporary music.
Assembling a mix of seasoned players (Neil Young, Dennis Coffey and the gravel-voiced Lou Reed) and current talent (Sharon Jones, Jim James from My Morning Jacket, The Nationals' Matt Berninger and much of The Roots) it's a potent mix of influences and styles that pulls together to have created a fully rounded and complete album.
So confident is the work going on here, Jones even offers up his own reworking of Gnarls Barkley's Crazy, given a makeover that sounds like it could have been recorded in his Stax heyday.
Jones even offers a rare vocal to his tourist trip of the city on Down In Memphis and is just one facet of an album that delivers all that's good about the old and the new. Who said they don't make music as they used too? Mr Jones proves them all wrong in many aspects. The Road From Memphis is out now on Anti and is available from Amazon now.
After a few aborted phone calls stateside I finally managed to grab a few minutes from Booker T Jones himself who was happy to chat about his latest work, Stax Records, his infamous visit to Europe as part of the Stax-Volt tour of 1967 and, of course, Green Onions.
Listening to the new album 'The Road from Memphis' it seems to me to be somewhat of a journey or a snapshot of your career, what were you aiming for with this album?
Well, you're right, I've been in this business for 50 years now and I've kind of come full circle both emotionally and physically and that has led me back to the music I first started with, even though I love all forms of music.
I see it as being very lucky to have been brought up in Memphis, Tennessee and especially living only three blocks from a recording studio that was Stax Records. I've tried to include in the latest album the influences of what I heard around me growing up. My mother worked on Beal Street so my father would drive me down there and it wasn't unusual to see and or hear the likes of BB King and all the great R&B artists of the day playing.
As well as that the church was an obvious influence, I got lessons on how to play the church organ which is really how it all started for me. Hopefully, these are some of the influences and experiences that reflect in the new album.
There are some household names collaborating the new album that may surprise a few people out there, people including the likes of Neil Young, Lou Reed and Sharon Jones.
Yes, I've been very lucky to get so many people involved. Neil Young has been a friend for many years and I worked with him in the 90s on a tour of his, also he helped me on the last album (Potato Hole, 2009).
It was a thrill to get Lou to be involved in one of the tracks (The Bronx), Sharon Jones came up on stage and sang a song at an MGs gig about four years ago and we were really knocked out with her you know, such a powerful voice. She came backstage afterwards and did the usual 'we must get together and do something' stuff but it wasn't until now that there was something that felt right.
Was it through Sharon Jones that you got Gabriel Roth at Daptone to record the album?
Well, I wasn't actually aware that Gabriel was involved with the Dap-Kings, but he's a Memphis guy and it was his style of playing and his ideas that really made this a 'Memphis sounding' album. His work and input for each track is unique and gives each track a different musical perspective. He was key to the idea of all (musicians) playing in the same room at the same time and recording the process on analogue tape.
The idea was to get back to basics and Gabriel was instrumental in getting that authentic recording in a similar way to how we used to do things at Stax. Questlove, the drummer with The Roots has a big hand in the sound too – I think he brings a different style of drum sound to every track and was instrumental in co-production of this album.
I also notice you have one of the real unsung heroes when it comes to musicians, that of Motown regular and member of the Funk Brothers, Dennis Coffey. I was lucky to meet him on a rare visit of his to the UK a few years ago, a nice guy and an underrated talent.
Oh man, if you've met him then you will well know that Dennis is a player! The soul just flows out of that guy whenever he's involved.
When he picks up the guitar you just know it's going be memorable and it's going to be soulful. We go way back, I met him a long time ago through Clarence Avant who had occasional contact with Stax through Al Bell and who ran Sussex Records and had success with Bill Withers, Dennis was on the same label and we've been friends ever since. (Coffey had a million-selling instrumental for Sussex entitled 'Scorpio' and was in fact the first white artist to be invited to perform on the legendary Soul Train programme).
And your daughter Liv on there too.
I didn't even know she had aspirations within the industry you know, she just said to me one day that it's something she wanted to do and we came up with the opportunity with this album. I am real proud of her on there.
Your previous album 'Potato Hole' (2009) was your first in 20 years and gained a host of awards and acclaim including a Grammy. It was somewhat of a departure to what most people would have expected, you must have been pleased with the response.
Consistent with my personality (laughs). I don't like to sit in the expected groove as people expected me too. I've had a deep love of all types and styles of music which in part comes from my study of music in college. I've always like to change direction and I became infatuated with learning to play new instruments and I think that reflects in who I've worked and recorded with over the years. Working with the Drive-By Truckers on Potato Hole is just another aspect of that desire.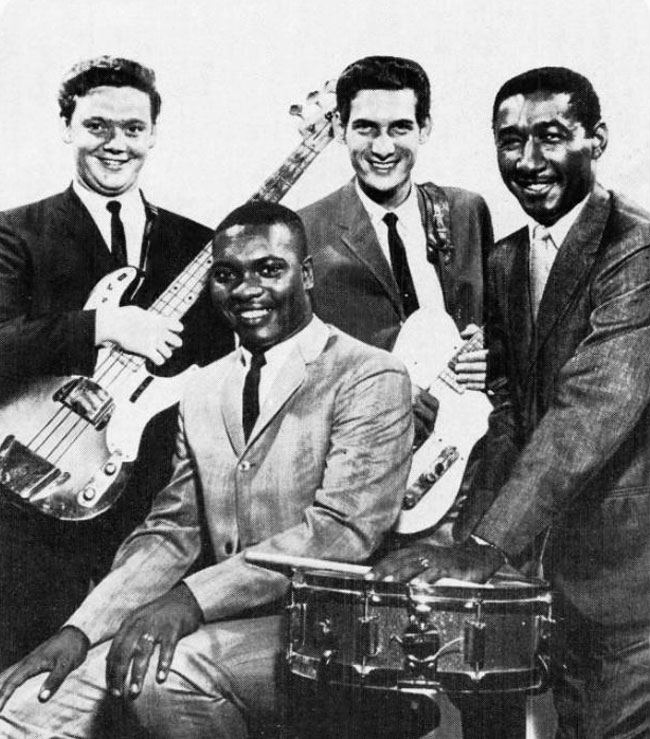 You chose to study music at the university in Indiana despite already having just had a hit for Stax with 'Green Onions' at the age of 16, that must have been quite a decision?
I was in 12th grade when I recorded 'Green Onions' and was really only working there to gain the money to fund my studies. I had already paid for my tuition for University when Green Onions broke so it's success almost threw me off track.
I did some promotional and touring work with the MGs but I wasn't sure what the future was with work or the band so I was keen to pursue my study at that time. You know, looking back it may now seem to be a big decision but back then we were just a bunch of young guys who all wanted to just play, and I mean play all the time.
People ask about the band and the fact that the MGs were an integrated band, both black and white, it didn't even enter our minds, I don't think it does so much when you're a bunch of musicians together creating stuff.
You came to the UK and Europe in 1967 to perform as part of the now-legendary Stax-Volt tour, for many of you it was your first experience of being outside of America. What are your memories of that tour?
One thing that I always recall is how friendly everyone was to us. So warm and so 'comfortable' is the only way I can describe it. To come that far and have people know all about us and our records was quite a shock and it took many of the artists by surprise, we really had no idea what was going outside of the studio to any great extent, for sure it was unexpected.
There was a fantastic roster of artists on the bill. How did that work?
Carla Thomas played on a couple of the early gigs in England then Eddie Floyd replaced her for the remainder of the tour. I recall us playing backing for Carla as a warm-up in a club in London and meeting the Beatles. (actually London's Bag O' Nails club on Wednesday 15th March, two days after arriving in the UK). Otis Redding and Sam & Dave were the headliners, Arthur Conley was on the bill too.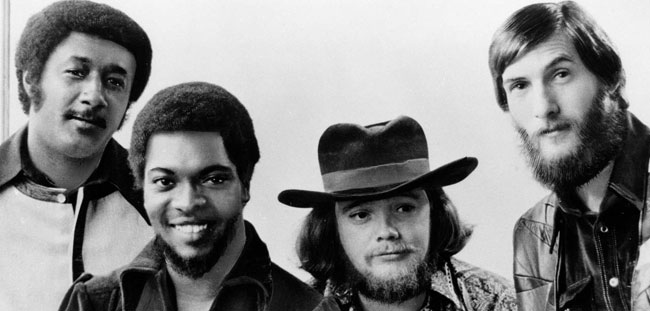 Apart from the horn section of the Mar-Keys you and the rest of the MGs were pretty much the backing band to all of the acts on the tour, that must have been intense?
Looking back it really was an amazing line up of acts, even though I was sat up on stage every night behind those performers I do still recall just being literally blown away by all of the shows.
I remember being shocked at first by the energy that Sam and Dave injected into their show, I can't express enough, even sat behind then every night just how inspiring it was to witness. We were to feature throughout the show which was real hard work I can say but looking back at the footage
I still have vivid memories of the atmosphere each night on that tour, that I'll never forget.
I've read somewhere that Otis was almost aggrieved at having to follow the nightly performances of Sam & Dave as they were particular favourites on the tour for their antics and full-on performance routines. Is that true?
They were really special! I mean, they were dynamite performers and the crowds really did respond to their act. They delivered every night though and for sure it would have been tough to follow them but Otis was pretty good live too you know (laughs).
I'm sure if it had been the other way round then they (Sam & Dave) would have been devastated! I suppose they raised each others' game, but there was a friendly competitiveness, the audiences were so great every night it just made you want to give them the best show you possibly could.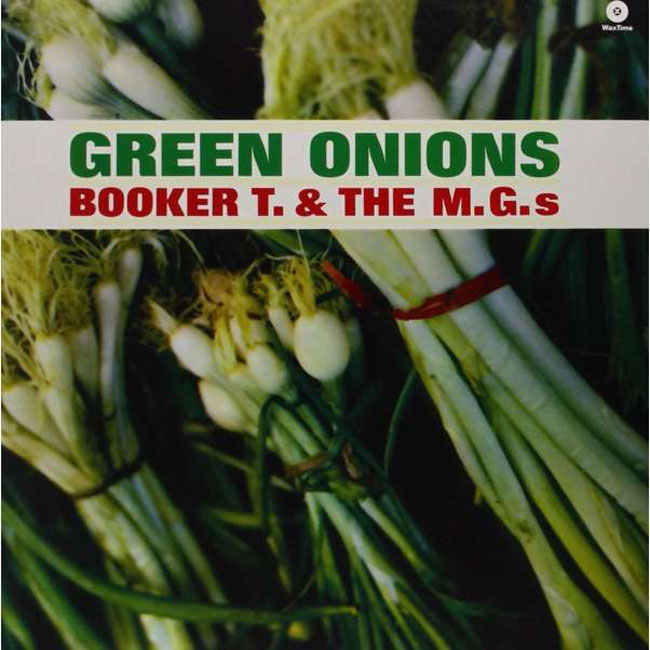 The track Green Onions has helped give you and the MGs a platform to go on and have considerable success in your career, can you believe it's the best part of 50 years ago since you recorded that track?
When you say it like that I feel OLD! (laughs) The way I see it, if it had been recorded by someone else then I'd like the track.
I still think it's a good number and considering it was pretty much knocked together in some spare studio time it's done pretty well, (laughs). It's nice that people still like it so much and I suppose it did kind of give us our sound for a while. Whenever I hear it I still can't quite believe it's me actually playing on there, we were so young you know.
Mistakenly people tend to think it's the classic B-3 Hammond you're playing but I believe it's actually an M-1 spinet organ, is that right?
Ummm, yes that's probably right, the B-3 came a little later…when we could afford to buy a new one (laughs) They both sound pretty good though!
Huge thanks to Booker T for giving his time.
Further reading:
Sweet Soul Music by Peter Guralnick (Penguin 1986)
Soulsville USA by Rob Bowman (Prentice Hall International 1997)
Love Modculture? If you enjoy what you read or have benefitted from it and want to
help with the ever-increasing costs of the site and newsletter
, you can always
buy me a coffee at Ko-Fi
. Every penny is helpful and appreciated.