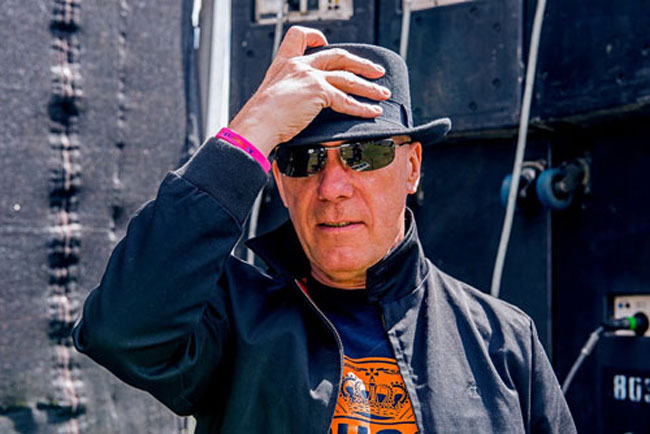 Note that I independently write and research everything in this article. But it may contain affiliate links.
Claire Mahoney grabs a few words with The Jam's Rick Buckler, as well as offering an insight into how newly-published autobiography.
When Paul Weller announced on national TV that he was splitting up The Jam because the band had 'achieved enough', something didn't ring true. Not with the fans and certainly not with fellow band members Bruce Foxton and Rick Buckler.
'It was twaddle as far as we were concerned,' says Buckler at the launch of his autobiography last week.
'I don't know why there was this reasoning about it being such a grand gesture. It was almost as if he was groping around for a good reason to split the band up. But there was no good reason really, at least as far as we were concerned. We were selling records, we were successful and we were doing great tours. In fact, I think the last tour was probably the best we had done,' says Buckler.
It was over thirty years ago in 1982 that Paul Weller announced he was leaving The Jam. But here we are, still talking about it as if it was yesterday. Still searching for answers. The answer certainly won't be found in Buckler's new book – That's Entertainment My Life in The Jam.
Instead, this is a very personal retelling of life growing up in and around The Jam, from their formation at Sheerwater Comprehensive in Woking, their success in getting signed to a major label, to the split and beyond. It offers a rather nostalgic insight into how hard most bands in those days had to work to get a name for themselves. There was a lot of begging and borrowing (mainly of vans) and a lot of playing Chuck Berry songs.
Not only that, but this was also the late 70s and the dawn of the Punk era. It was the combination of punk's attitude and Weller's love of 60s RnB that helped mould The Jam's sound into something that stood up very much on its own terms.
'We liked and understood that fast rock and roll and the attitude of Punk, which we fitted into quite well. But it wasn't really us to be punks. When I grew up my elder brother was listening to the Beatles and The Rolling Stones and The Kinks. The fact that we liked these bands laughed at the time because Punk was all about denying anything that went before,' says Buckler.
Buckler writes with obvious affection about growing up in the Surrey suburb of Woking in the 70s. The old town was slowly giving way to modern development. The war years were still a very real memory and an outside loo was pretty much a given. As I read it, I hear echoes of Jam songs everywhere – from Wasteland and Town Called Malice to the Planner Dream Goes Wrong. It's all here.
'Where I used to live in Church Street is a Premier Inn now,' says Buckler. 'But back then it was a proper terraced street. The houses ran for at least half a mile on both sides. It was a proper community. But it all got flattened in the late 70s. I remember they sold a block of ten terraced houses for just ten grand!'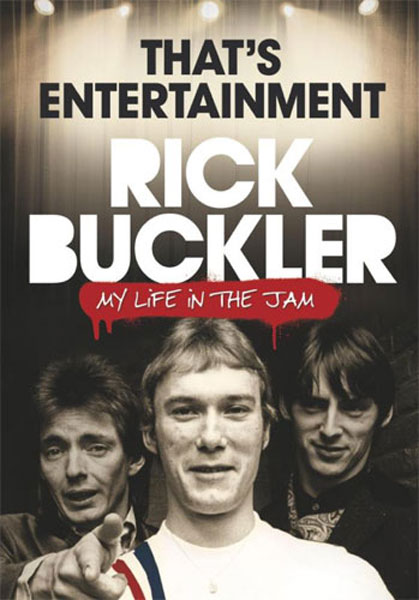 It was that community spirit which enabled Paul's dad, John Weller, to drum up local gigs for the boys. Practice sessions would initially be held in Paul's bedroom, as Buckler wasn't allowed to play his drums at home. So the kit was kept at John and Ann Weller's house. It didn't stop him practising though:
'I would always carry a pair of drumsticks with me and used to practise on the end of the bed. I went through several sets of bedding though as eventually, the sticks would make holes in the sheets.'
As the book weaves its way through The Jam's story we learn new details about songs – how 'Down in the Tube Station at Midnight' was nearly dropped; stage antics – how Bruce kept a spare pair of trousers at the side of the stage as he would often split a pair while playing and the split itself. There is no bitterness here though just a sense of sadness that The Jam's great legacy should be soured slightly by the fact that the three bands members don't talk any more. In fact, Rick has not spoken to Weller since 1983. It wasn't for lack of trying though.
'Paul bought Polydor's old recording studio off them and I used to drop in on my way out of London' he says. 'I would have half an hour or so spare so I would think I'll go and say hello to Paul. But I would be in reception sitting there like a lemon. I'd say to them 'he knows I'm outside here waiting doesn't he?' and they would say 'he's busy.' I knew he was on the other side of the door, but he just wouldn't come out and say hello. I did that about three or four times and in the end, I just gave up. It was not even as if we had fallen out over anything.'
Whatever the reasons, The Jam were and probably still are one of our greatest bands. It's a shame Weller cut them off in their prime but, we got over it (eventually) and thanks to Rick Buckler's book, this mid-life mod was able to step back in time again and remember what made it all so special.
Rick Buckler: That's Entertainment – My Life in The Jam is published by Omnibus Press. You can grab a copy on Amazon now
.
Save
Love Modculture? If you enjoy what you read or have benefitted from it and want to
help with the ever-increasing costs of the site and newsletter
, you can always
buy me a coffee at Ko-Fi
. Every penny is helpful and appreciated.