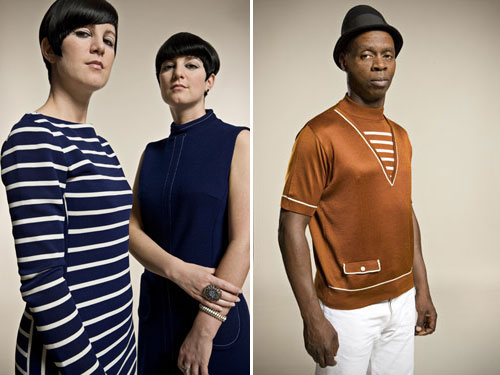 Note that I independently write and research everything in this article. But it may contain affiliate links.
A mod in his youth and now a successful photographer, Dean Belcher is now bringing the two together with his Mods: influences and Inspirations photo exhibition. We caught up with to ask 10 suitable questions.
1. How did you get into the whole mod thing?
Originally I got into it in 1979 like a lot of people. I was 13, I'd bought a few punk records and was really just discovering music and fashion, trying to forge my own identity. Initially it was just what was around – 2 tone Secret Affair, sta-prest, cheap tonic suits in all the shops. After that all died down I stuck with it and it really got interesting – great clubs better music etc etc. I stuck with the scene until the late 80s, but like many stopped going out /got on with other things.
2. Would you still class yourself as a mod?
I'm not sure about calling myself a mod, but I'm certainly pleased when other people still do.
3. How did you make the break into professional photography?
It was a bit of an accident really. I went to college late in my early twenties, having been in a few very very bad mod bands I realised that I was never going to be a musician for a living. I worked in many crappy jobs to support my mod 'habit' which was fine but I suppose there came a time when I thought I'd better get my shit together. I enrolled in the first course that accepted me with the intention of studying sound engineering and becoming a world renowned record producer! I kind of fell into photography/film whilst there – one day an ex-student came and gave a talk, he told us about the fantastic life he had traveling the world as an assistant to all these great fashion photographers. I thought that sounds like a plan…the rest as they say…
4. Where might we have seen your work?
I've shot for many magazines, like the Sunday Times, Marie Claire, She, The Wire, Fabulous as well as design/ad agencies. I have also spent the last 10 years working with a record label called Global Underground, who produce dance compilations from around the world with well known djs/producers.
5. Where did the idea of Mods: Influences and Aspirations come from?
I'd thought of the idea years back and really wished I'd taken pictures when I was going out more. Anyway I put it off for ages. Initially the idea was to photograph people who had been into the scene who had an influence on modern society today – it was that old adage 'you can always tell'. I was coming across people who work in the media (for example) who where obviously old mods and what with the periodic resurgence of mod related references it got me thinking about all those people and what a big impact it must have had on their lives. It didn't turn out quite that way but ever since I left the scene I've seen the nodding references to mod everywhere from the obvious Britpop through to last year's skinhead fascination by fashion magazines/houses. I was interested in how people interpret mod these days.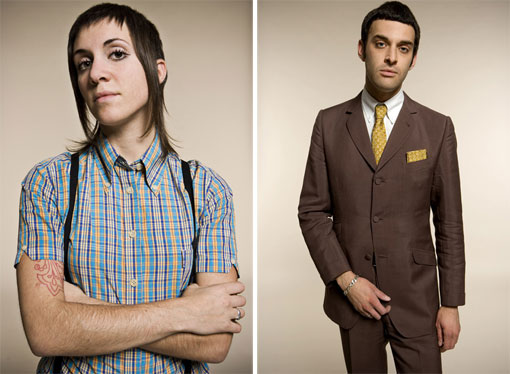 6. Who were you hoping to photograph?
I was looking for a cross section but really I was not sure what to expect initially. I'm not sure if I've even scratched the surface.
7. Looking at the end results, are you happy with the images you have captured?
I love the look of the shots and purposely shot them on the same background, so as to let the subjects speak for themselves. I'm not sure I achieved my original
goal but as I had no pre-conceived idea as such I was happy to let it evolve. I do think it is a great series of portraits. I have my own opinion on the subject but left it entirely to the sitters to wear what they wanted. Everybody who turned up was photographed and no-one was turned away!
8. Is this it? Or is it an ongoing project?
I'm not sure if I will carry it on yet. Part of me wants to and I probably will – I've had interest from a well-known fashion designer it could be a good incentive to carry on. Expect part 2 in another 3 years time!
9. Do you plan on doing any similar projects?
I'm always thinking of personal projects and I'm pretty sure some of them will cross over. I have an interest in youth culture as a whole….even if I am in my own second youth as such.
10. Where can people see the photographs? And will you be selling images from the exhibition?
A selection of the pictures can be seen at Filthy MacNastys in london from the 3rd of July (details of the big launch party will be in the events section). As far as being for sale, I guess now you ask I should have a think about that.
Dean would like to thank everyone who took part in the project. You can find out more about Dean at his website or view the images from 3rd July – 31st August at Filthy MacNasty's, 68 Amwell St, London EC1.
Save
Love Modculture? If you enjoy what you read or have benefitted from it and want to
help with the ever-increasing costs of the site and newsletter
, you can always
buy me a coffee at Ko-Fi
. Every penny is helpful and appreciated.