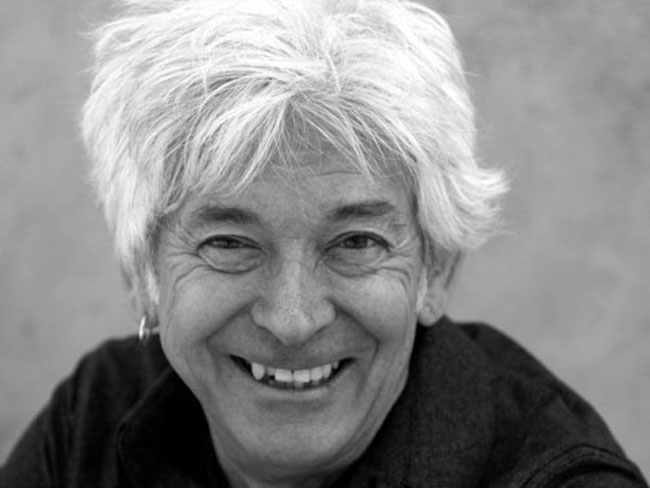 Note that I independently write and research everything in this article. But it may contain affiliate links.
David Walker throws the questions at the Small faces keyboard legend with an interview with Ian McLagan.
The Ultimate Collection is out this month. Why has it taken so long for a definitive collection to appear?
Record companies don't often care about the 'product' they have the rights to sell, let alone the artists they should be paying royalties to. John Reed and Roger Semon at Sanctuary have worked hard to get Universal involved and put this collection together.
What's your opinion of the compilation? Does it live up to the billing?
Yes, I think it does. Looking at it again, I think Baby Don't You Do It could have been replaced by Rene, but that would have meant a 24/26 track split which would be unfair.
I presume this collection is a sign that the rights and royalty issues are sorted out?
Not totally, but Sanctuary and Universal account to us and pay royalties. The publishing side is another matter.
Have yourself or Kenney had anything to do with the release? Was either of you asked to contribute, for example, with sleevenotes?
I edited the sleevenotes and replaced three or four tracks.
We've now had the 'Best Of', but are there any Small Faces rarities lurking in the cupboards?
There's a couple of tracks from the BBC, but nothing else. I don't want to hear them if they are out there. This is a great collection.
One of our (younger) contributors took a picture of you to the barbers for his first 'Mod' haircut. Are you amazed at the impact you still have so many years on?
Yes, I get emails from 12-year-olds up to 60-year-olds. We still look good in most of the pictures, that'll never change.
Do you see a lot of the Small Faces in today's bands?
No, I live in Texas. I have very little contact with the UK music scene other than Paul Weller of course because he's a mate.
Did you think of yourself as a Mod in the sixties? Did you do the clubs as a punter?
I used to go to clubs to see The Stones and opened for them and The Who and others, but I wasn't a Mod at that time, I was an art student with no money for fashionable clothes.
Who influenced you as a keyboard player, and which of your peers on the Hammond did you have the most respect for?
I love Otis Spann on the piano. He was such a master, and I saw him with Muddy Waters in '63 I think it was, but as far as Hammond players go, it's Booker T. Jones and Billy Preston. They are both such accomplished musicians, they're out of my league. And Georgie Fame always has such taste and good sound.
So did Peter Stringfellow help the band's career along?
Don't know if he helped our career, but he was a great cheerleader for an audience.
Looking back, what is your best memory of the Small Faces?
It was all a buzz.
What's your biggest regret?
No regrets. S*** happens. Deal with it and move on.
Last time I saw you live was at the Steve Marriott Tribute show. What were your thoughts on that event?
I thought it made a lot of people happy. We were scheduled to go on last, but Peter Frampton and Clem Clempson were noodling like guitarists sometimes do, and Steve would have absolutely hated it.
I was screaming from the side of the stage for them to get the f**k off! Paul had to hold me back from grabbing the guitars out of their hands. It was a mess backstage too, and my brother in law couldn't get back because the security was too tight apparently.
Can you give me your brief but honest opinion of the following Small Faces albums?
Small Faces (Decca)
Mac: 'It's raw like we were, but not a great album.'
From The Beginning (Decca)
Mac: 'A mess really, because we had nothing to do with track selection or running order.'
Small Faces (Immediate)
Mac: 'I like it. It's a warm record because they were good times.'
Ogden's Nut Gone Flake (Immediate)
Mac: 'As good as we got I think.'
The Autumn Stone (Immediate)
Mac: 'I haven't really listened to it much because it came out after we'd dumped Immediate though Steve was still with them. Autumn Stone track is beautiful.'
What is the Small Faces finest song?
Tin Soldier is the best track and All Or Nothing is the best single, but as for the finest song maybe Tin Soldier. I can't decide. Autumn Stone is very fine.
How close were the (remaining) Faces from getting back together last year? Still possible?
Last year? You're joking. We haven't been close to getting together since 1994, when Rod cancelled a recording session in Ireland with me, Ronnie and Kenney. I really don't want it to happen anymore. I'm too busy with my career now to even hope it might happen. It's too late now.
Thanks for your time.
Love Modculture? If you enjoy what you read or have benefitted from it and want to
help with the ever-increasing costs of the site and newsletter
, you can always
buy me a coffee at Ko-Fi
. Every penny is helpful and appreciated.