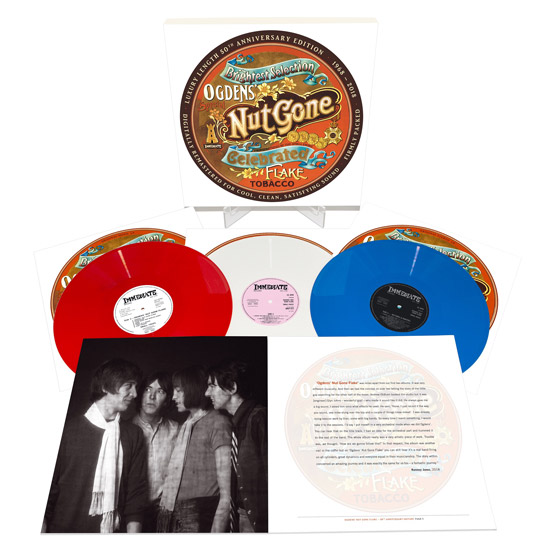 Note that I independently write and research everything in this article. But it may contain affiliate links.
Small Faces drummer Kenney Jones talks to Claire Mahoney about his recent book and the Ogden's Nut Gone Flake anniversary reissue.
2018 has been a big year for Kenney Jones. In May he published his autobiography, Let The Good Times Roll, and he has since been instrumental in putting together the recently released re-issue of The Small Faces's era-defining album – Ogden's Nut Gone Flake.
First released in May 1968, almost a year to the day that Sgt. Pepper's Lonely Hearts Club Band came out, Ogden's didn't quite make the same waves, but never the less, marked a defining moment in the development of British 60s rock music and as such is rightly regarded as one of the greatest rock albums of all time.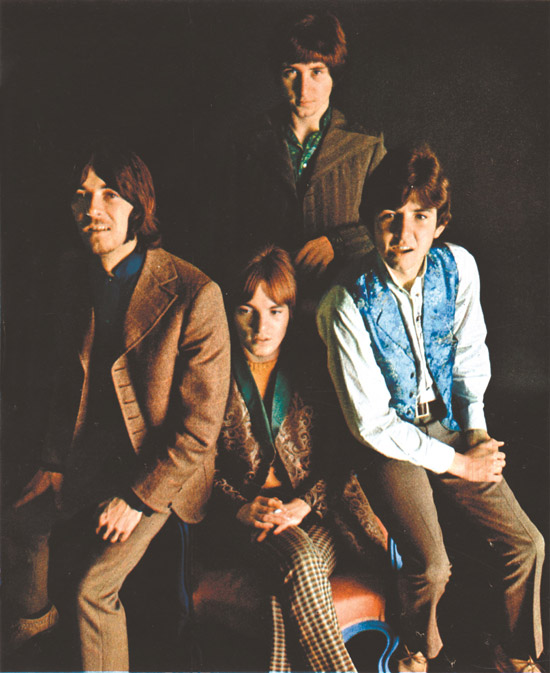 This latest re-issue forms part of BMG Music's Art of the Album series. In 1967, Sgt. Pepper, of course, paved the way for bands to be more focussed on the long-player format, a year later, Ogden's went that step further by actually giving us, in effect – two albums in one. You get the full-on Small Faces on side one with the resplendent 'Afterglow' and 'Son of a Baker' before we flip over in a completely different direction with dear old Happiness Stan and his mission for the missing half of the moon.
'Ogden's is so different to anything we had done before. I was incredibly proud of it and I still am,' says Kenney. 'And it continues to be appreciated. We have so many young fans now as it has been passed down through the generations'.
This sound was a huge departure from the chart-friendly dancers that the band had offered up on their previous two albums and allowed them to express themselves much more freely as musicians.
Jones says that his favourite track on the album is actually the eponymously-named opener. This majestic instrumental sets the psychedelic tone of the album, but what holds it up is Kenney Jones' waves of rolling drums. The song is credited to Marriott/Lane, but it was Kenney who came up with the germ of the track, having been influenced by the classical structures of the big band music he was playing in on the side when he wasn't working with the band.
'Because I don't play guitar, I had to hum it to the other guys. I was playing a lot with big bands at time, doing session work in between what we were doing, and I brought some of that with me. Whatever I learnt on the classical side from the big bands stuff, I would take home and apply to what we were doing.'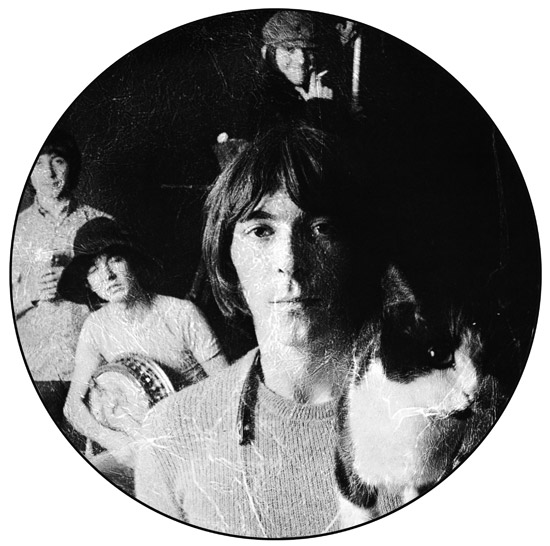 With 2018 marking the 50th anniversary of the album's release, Immediate through BMG Music and Charly Records were keen to produce something rather special to celebrate. As usual, these days you get a variety of formats to choose from, but perhaps the most collectable is the deluxe triple 180-gram red, white & blue coloured vinyl 3-LP box-set. LP 1 features the album in Mono, LP two in stereo and LP comprises a collection of rare tracks released for the very first time.
Kenney has had joint artistic control over the release and has been working with Small Faces re-issue producer and Immediate Records label Rob Caiger on the project.
'Rob has done a great job because basically what you can do with sound now is unbelievable with different frequencies. It's almost like a re-mix in itself, but not quite. Doing it at half speed enhances the sound much better than it was before. It adds another dimension to it.'
'I won't let anything go unless my drums sound right. My drums sounded right in the first place. But what I would say is that it has brought Ronnie's bass playing out a lot more. I've been working with Rob now for quite a few years on the other releases. He went through all the tapes with me. But there is a lot of stuff that is still missing. I'd love to find the multi-tracks for example.'
As the last remaining Small Face, Kenney is very much the guardian of the band's material and has for the last 20-odd years been instrumental in chasing down rights and lost royalties. 'I've been involved since we re-negotiated the whole catalogue many years ago,' he says. 'BMG Music have got it now as they bought Sanctuary and Immediate, so its all under one roof, including Charly Records. So it makes it a lot easier. I re-negotiated a new deal a long time ago, so I started to get everyone a little bit more money; not like the old days when we got totally ripped off. Instead of one and 1.5%, I got it up to 15% which was comparable with back catalogue royalties. It still doesn't excuse the fact that we were ripped off over the years.'
He writes about chasing the rights and royalties paper trail extensively in his autobiography. It was, of course, the fate of many of the bands of that era who found themselves pretty penniless, despite a line of hit records and hundreds of fans. 'Even in the very early days the managers were of the opinion that bands like us only had a three-month life span,' he says. 'So they just got what they wanted out of us and then that was it – done. And here were are 55 years later!'
In the book he explains how manager Andrew Loog Oldham set up the music publishing company, Avakak with the four band members to look after their publishing rights. Kenney is still trying to chase down these rights after 25 years with Avakak now thought to be held within the EMI stable.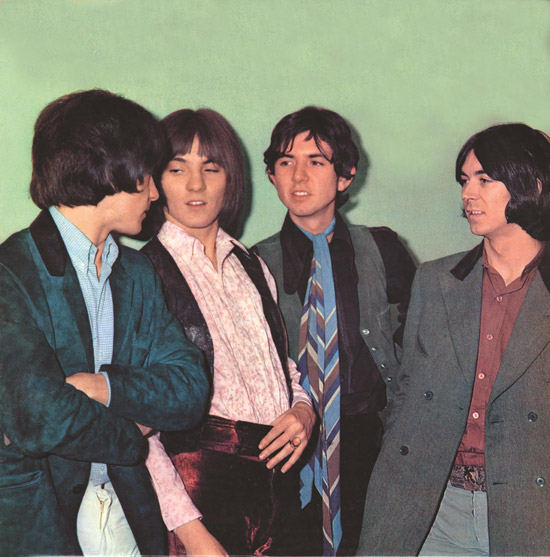 'It's something I have been doing for years. The others got fed up with it. Ronnie was living in America, and then so was Mac, so it was left me to take care of the all the business stuff. So I've been doing it for a lot longer than people realise. I'm going for the publishing next. I'm going for the jugular. So EMI better cough up!'
For this current release not only has Kenney contributed some archive material, he has also written the introduction to the accompanying 72-page book which is packed full of Gered Mankowitz photos of the band, in-depth sleeve notes, interviews and a host of memorabilia The 3-CD and DVD Boxset meanwhile has the original mono and stereo versions of the album, plus an expanded version of the third vinyl album.
The accompanying DVD contains the only footage of the band performing tracks from the album live on the BBC's Colour Me Pop show where the band played seven tracks from the album.
'Every time we re-release something we are always trying to deliver something better to enhance the music. It's not just about cashing and getting a few more sales its about making it different. We wanted to give people something a little more than they had before. The thing is with Ogden's is that it improves all the time.'
I'm sure that the other three Small Faces are nodding in agreement up there in the 'heavenly bode.'
Kenney Jones – Let The Good Times Roll: My Life in the Small Faces, Faces & The Who is available to order at Amazon from £11.
Ogden's Nut Gone Flake 50th Anniversary Vinyl Deluxe Edition Box-Set is available for £59.99 and the 3 CD + DVD Box-Set for £49.99. Both are also for sale on the Amazon website.
Love Modculture? If you enjoy what you read or have benefitted from it and want to
help with the ever-increasing costs of the site and newsletter
, you can always
buy me a coffee at Ko-Fi
. Every penny is helpful and appreciated.