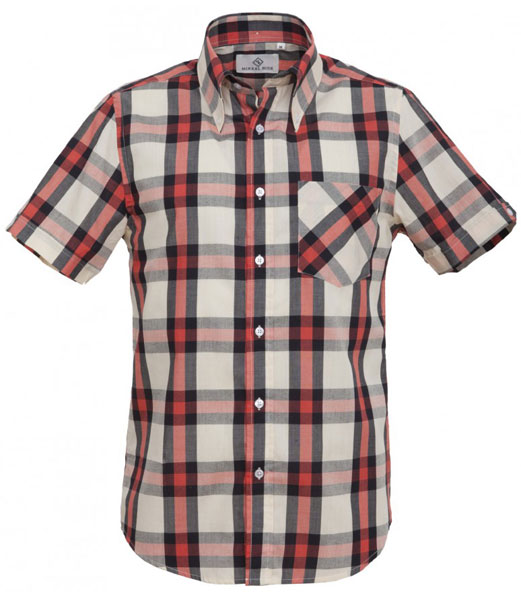 Note that I independently write and research everything in this article. But it may contain affiliate links.
Heritage shirtmaker Mikkel Rude has also moved into both knitwear and footwear of late. I asked him about his past, the present and to see what the future holds.
1. Judging by your clothes, you've obviously, got a mod or skinhead past, tell us about that.
I got into, punk, mod and 2-tone around 79, and became a skin in '81. I´ve got a cutting somewhere from my dad's Sunday Times or Observer. It's from '80 or '81 and featured British youth cults.
There's a pic of a bunch of skins hanging out off Petticoat Lane, dressed in suit jackets, button-downs, Sta-prest, royals, red socks, etc. Theres so much attention to detail, so much style and quite a bit of arrogance, I loved it right away.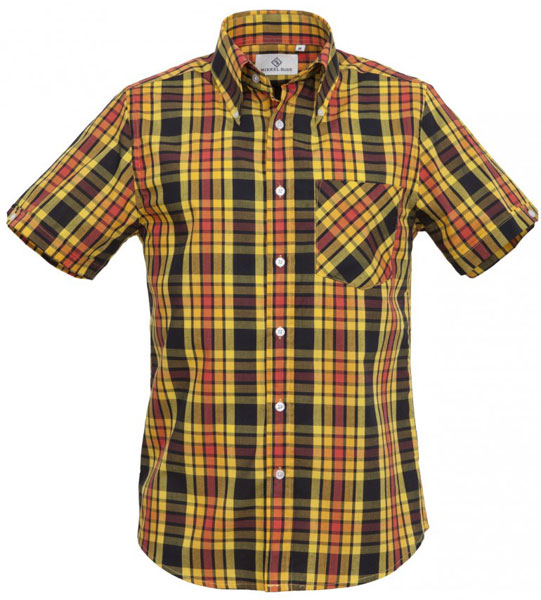 2. A good number of us have had clothes made, but it's a big step further to start your own clothing company. How easy/difficult was that to start up?
After school I spent 6 years in the army before starting my own business, a clothing shop selling Freds, Bennies, Harringtons, DMs, crombies etc. as well as new British labels. Inspiration originally came from a few favourite London clothing shops back in the early 80s.
Many friends and family advised me not to but it was my dream. Having the shop got me in contact with the industry and at some point I decided to make clothes the way I thought they should be.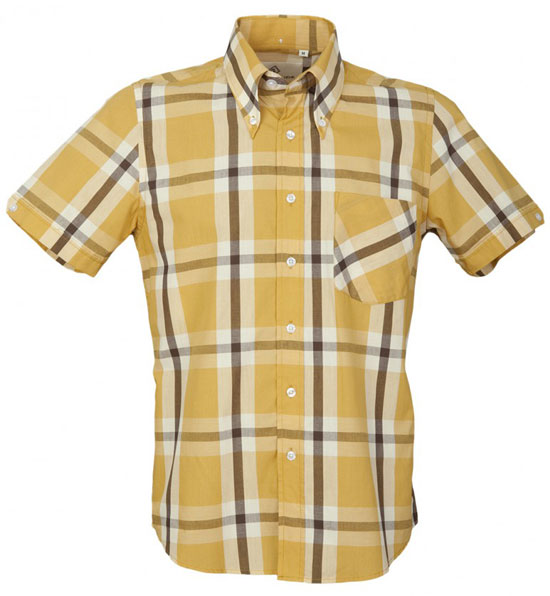 3. Your first range of clothing was the short-sleeved shirt. What inspired that design and how successful have those shirts been?
Shirts are my passion. I´ve always been collecting shirts, well clothes really, and I've got a lot of original '60s American ivy league shirts as well as the later British brands who were inspired by them. My shirts are continuing that story with my own minor changes.
I get a lot of positive feedback, it means a lot and keeps me going.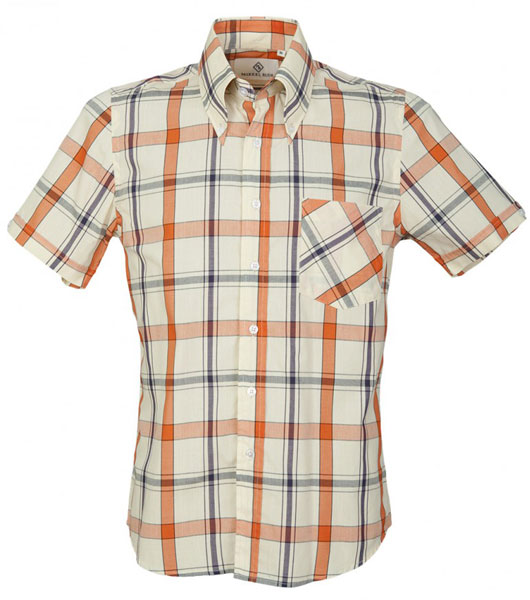 4. You have a very distinctive range of cloths for those shirts, do you source them or do you get them custom made?
All fabrics are custom made for me. The designs are my own, although the inspiration mostly comes from '60s and '70s fabrics.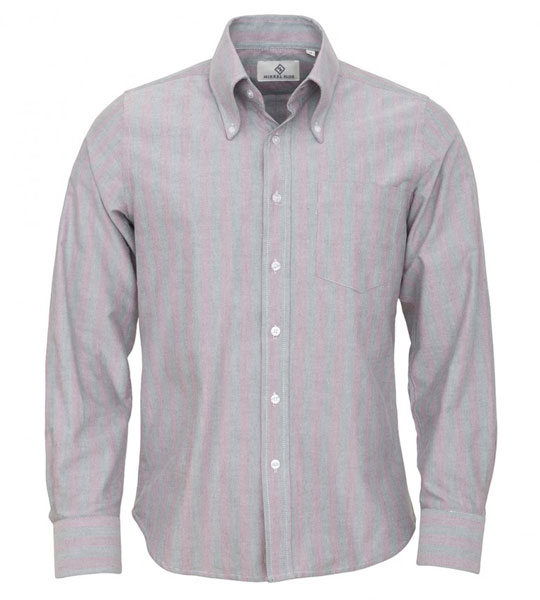 5. You've added some long-sleeve shirts to the range recently. Will the styles and detailing change over time or are you happy with the current look?
I'm a traditionalist. The fashion industry and their re-interpretation of mod and skinhead clothing is not my cup of tea. I'm aiming to bring back some of the classics focusing on better quality and attention to detail.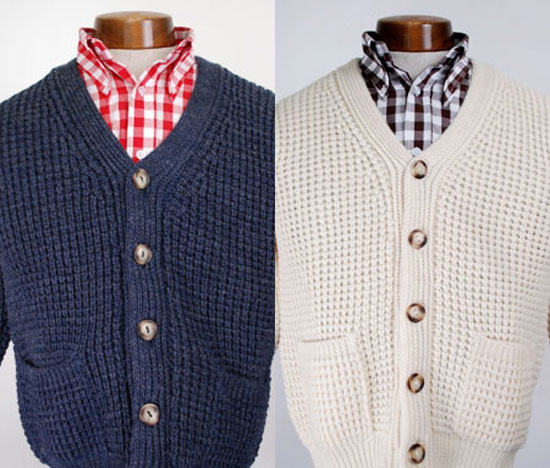 6. You also got into knitwear with some very distinctive cardigans. Who makes those and is there more knitwear incoming?
Through friends I got in contact with a small family owned factory in Nottingham that has been making high quality knitwear for decades. They remembered the chunky knit cardigan right away and we got it right in the first sample.
There's more knitwear on the way, hopefully in early October.
7. Most recently, you got into footwear with a limited edition 1969 boot. Has that been a worthwhile venture and again, is it an area you'll be working in more?
As with the chunky cardigan, the 1969 boot was something I thought was missing on the market and something I wanted to get for myself as well. I got in touch with Solovair who loved the idea and already had been approached by a traditional skinhead website for the same product.
I'm very pleased with the outcome and when the economy allows it I have a few more ideas for footwear.
8. Ok, you don't have to give us figures, but is the Mikkel Rude business cost effective so far?
Well, my bank manager isn't impressed but I'm doing this because it is my way of life. I'd really like to be able to make a living out of it for me and my family but we'll have to see about that.
9. You trade online, but only offer your range in a limited number of stores. Is this intentional or will you be expanding your retailer base in the coming months?
The shops that carry my range are all specialists in their field. I'm not in a hurry but in the future Id like to work with more shops owned by dedicated people.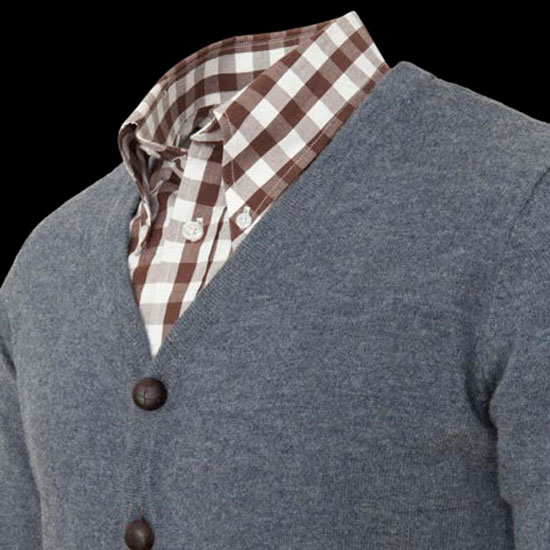 10. Finally, as we love an exclusive, is there anything upcoming you can let us know about?
Yes, there are a few new window panes coming in very soon, and two styles of knitwear to match.
Thanks for your time Mikkel. If you want to check out the current range, head over to the Mikkel Rude website.
Love Modculture? If you enjoy what you read or have benefitted from it and want to
help with the ever-increasing costs of the site and newsletter
, you can always
buy me a coffee at Ko-Fi
. Every penny is helpful and appreciated.