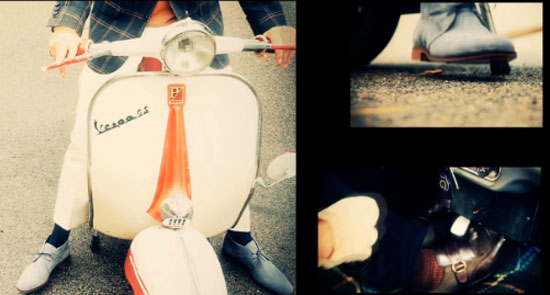 Big thanks to Thierry for flagging up an interesting new range out of France, the JM Casalonga for André 1960s-style footwear range.
I don't speak great French, but if you do check here for a feature on the man and the shoes. From what I can gather, retailer Andre contacted Jean-Michel Casalonga to freshen up their footwear selection. He did, throwing in a heavy dose of 1960s inspiration in the process.
Anyway, the shoes are on the Andre site now if you want to view, including suede boots, loafers and low-cut Chelsea boots. Prices vary, but from around 160 Euros upwards.
Alternatively, check out the mod-themed video below, produced in conjunction with Roch Vidal.