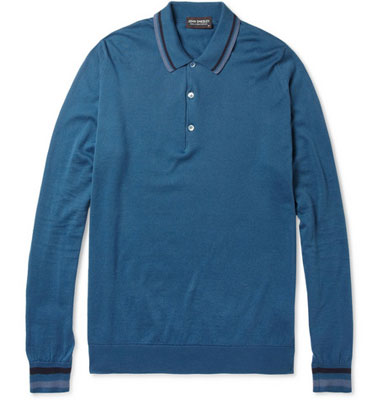 Funny how a little thing can make such a big difference. As this John Smedley Terrence long-sleeved polo shirt demonstrates.
The difference is the tipping, on both the collar and cuffs. A touch of the Fred Perry you might think, but the top itself is still unmistakably John Smedley.
By that, we mean a British-made long-sleeved shirt with three-button collar and 100 per cent Sea Island Cotton construction, with petrol blue as the colour.
It's a new design, not even on the Smedley site as yet. But it is on the Mr Porter site, selling for £145.
Find out more at the Mr Porter website