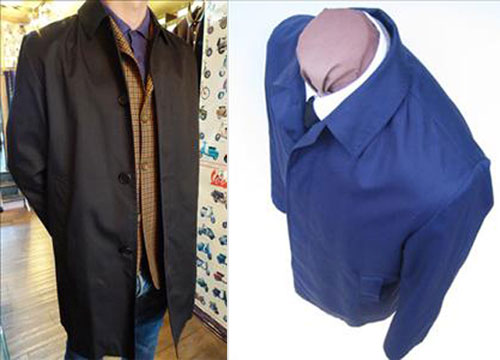 Seeing as the rain seems pretty relentless (at least in the UK anyway), thought it might be a good time to flag up the Jump The Gun Harry Palmer-style raincoat.
It's a no-nonsense raincoat, the kind of thing you would have seen in the '60s and the kind of thing you would see on Michael Caine in the Harry Palmer series of movies. It's described as 'simple and fitted', with 'no fussy belts or epaulettes'.
Various colours are available, all selling for £135 at Jump The Gun's online store (or indeed, in its Brighton store).
Find out more at the Jump The Gun website