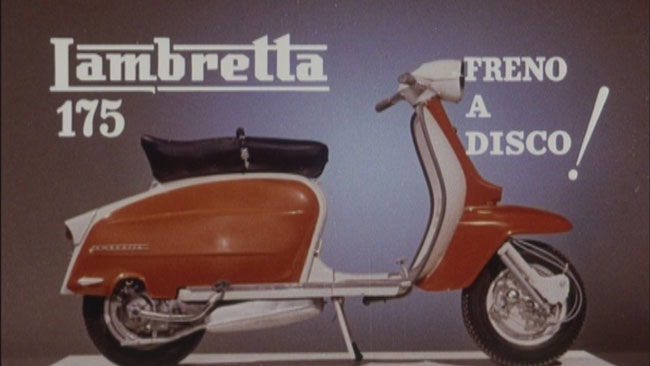 Be quick or you will miss a rare chance to see a Lambretta documentary on Talking Pictures TV. It might not be shown again anytime soon.
What's it about? Here's the write-up:
Between 1946-1947 Italy begins to move.
Lambrettas become the symbol of a new Italian vitality, after the trauma of the civil war. Distances grow smaller, ideas circulate, people meet.
And that's about it. I know it is on at 10:30 am on Saturday 16th May and that it lasts for just over an hour. Watch, record or hope it shows again when you have a chance to catch it, In short, turn on the TV!
Update: Many apologies for flagging this one up so late, but that was down to hearing about it at the last minute. If it's any consolation, Talking Pictures have the rights to it, so it is almost certain to be repeated at some point.
It was actually a decent little documentary too. Italian, but subtitled, it told the story of the rise to significance of Lambretta in post-war Italy, its growth out of Italy, its heyday and its decline. The latter down to the death of the company founder, his son's focus on cars and a lack of the right innovation when it was required.
The story featured contributions from people who worked at Lambretta in the 1960s, as well as some expert comment, with plenty of archive footage too. If you have any interest in Lambretta this is a documentary you want to see. When I see it reappear in the listings I'll let you know – with more notice, hopefully.