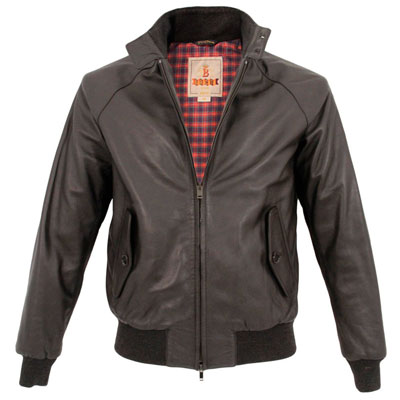 I've not bought one since the company was picked up by WP Lavori, but by all accounts, the quality of the Baracuta Harrington has taken a step up since. If you are looking at investing, there are a few new finishes of the Baracuta G9 Harrington Jacket on the shelves with one eye on autumn, including this limited edition in leather.
Yes, a leather G9. We're in the land of 'love or hate' I imagine, with the slim-fit and Italian-made jacket offering all the usual features of a G9 (pockets, collar buttons, waist etc), but with a 100 per cent leather finish matched with a 'Coolmax' fabric lining, which apparently keeps you cool and comfortable. That might be handy when the temperature is high in this thing. It might be handy when you see the price tag too.
It's a limited edition, selling for – wait for it – £730. I know. Especially when the last owners of Baracuta produced a leather version for £340. Yes, the quality might be up, but for the best part of £400 more? I'll need some convincing about that.
Find out more at the Stuarts of London website