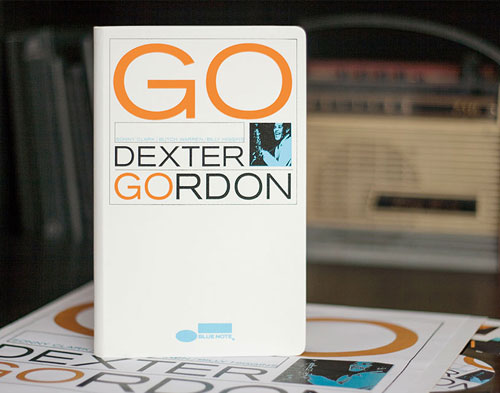 The wonderful designs of classic Blue Note albums have been turned into premium notebooks, courtesy of Moleskine.
The limited edition notebooks have been made to celebrate the 75th anniversary of the label and will eventually cover five designs featuring the artwork from Dexter Gordon, Art Blakey, Thelonious Monk, Freddie Hubbard and Kenny Burrell releases.
The first of the notebooks is actually available exclusively online right now – Dexter Gordon's Go album from 1962. That design comes in a themed hard cover, as well was rounded corners, elastic closure, chlorine-free Moleskine ivory-coloured paper, an expandable inner pocket, a ribbon bookmark and is sold with some 'themed' inserts.
Yes it is still a notebook – but a very cool one and just the thing for scribbling down some ideas and inspiration. It sells for £30.50 online. The remaining four designs will be available from 3rd September.
Find out more at the Moleskine website