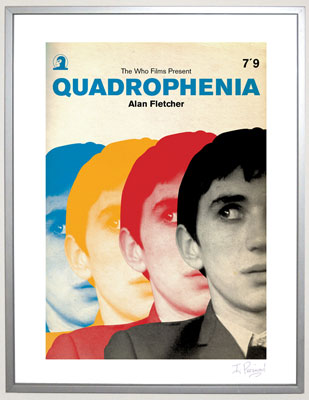 Remember Piper Gates Design? They are the folk behind the Syd Barrett colouring book amongst other things – and now they have produced this limited edition Quadrophenia poster.
It's a re-imagining of the out of print Alan Fletcher book tie-in, with the original cartoon cover replaced with one inspired by Bruce Robertson's cover of Scootering by Jon Stevens, throwing in a bit of pop art and the four personalities of Jimmy.
All of that on a poster sized at 30 x 40cm (12 x 16 inches), printed on very high quality 250 gram silk paper, each signed by the artist.
Unlikely to hang around long, especially as the price is just £9.99.
Find out more at the eBay website