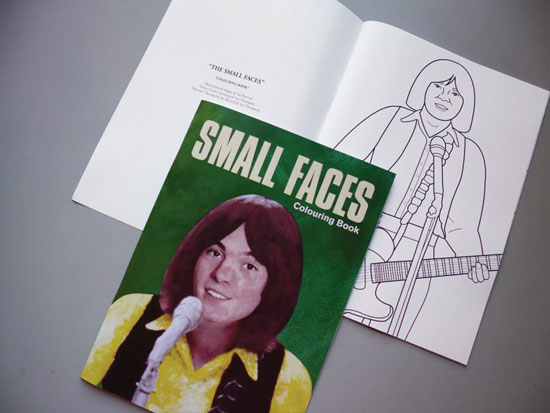 The ultimate mod stocking filler? That'll be the limited edition Small Faces colouring book by Piper Gates Design.
Yes, the people behind the Syd Barrett colouring book have returned to similar ground with another limited edition publication, which focus on the 'soul boys on acid' '67 – '68 phase of the band's career – apparently the designer's favourite era and 'one which lends itself to the medium of the colouring book perfectly'.
It has a four-page full cover colour cover plus 16 pages of colouring in fun. The size is A4 and comes in a limited edition of just 80 copies, which are on sale now. More images below and if you want one, it sells for £16.99.
Buy a limited edition Small Faces colouring book at the eBay website