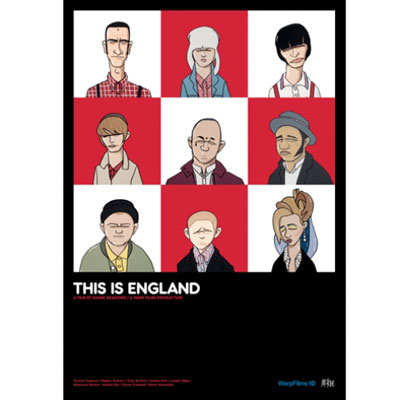 You may or may not know that Warp Films is celebrating 10 years with a host of events. One such event is Pete McKee reworking the artwork for its movies for an exhibition. If you are quick, you can get one of his This Is England prints.
Yes, McKee has produced a new poster based on the original for an exhibition to celebrate Warp Films in Sheffield. If you want to see the original (and the others in the series), see here for details.
But if you want to own the This Is England poster, you'll have to be quick off the mark. It has been produced as a limited edition print, with numbers limited to just 50, each one signed by the artist.
It is printed on 250gsm Somerset art paper, sized around 75 x 55cm. The price, if you want to buy, is £90.
Find out more at the Pete McKee website