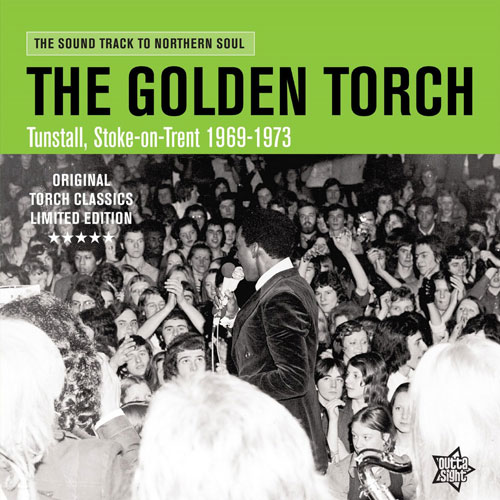 You might remember that we featured the first instalments in this series a shirt while back – The Scene Club and The Twisted Wheel. Now there's a new addition, The Golden Torch 1969 – 1973 on the Outta Sight label.
Like the previous two albums, this is also down as a limited edition release and like those others, it's essentially a 'taste' of the tunes played at the noted northern soul venue at the turn of the 1970s and beyond.
Granted this might have more appeal to a northern market than a mod one, but there are some great tunes on here, some of which have transferred across the scenes over the years.
Thew track listing is below, with the album released this coming Friday. You can pre-order now, with the price at £14.99.
Find out more at the Amazon website
Track listing:
1. Crackin' Up Over You – Roy Hamilton
2. Crying Over You – Duke Browner
3. I Worship You Baby – The Glories
4. You Don't Want Me No More – Major Lance
5. Bok to Bach – Father's Angels
6. The Slow Fizz – The Sapphires
7. Blowing Up My Mind – The Exciters
8. You Just Don't Know (What You DO To Me) – Chubby Checker
9. Quick Change Artist – The Soul Twins
10. Compared To Waht – Mr. Floods Party
11. Sliced Tomatoes – Just Brothers
12. Heartaches Away My Boy – Christine Cooper
13. Walk Like A Man – Johnny Moore
14. Keep On Keeping On – N.F.Porter