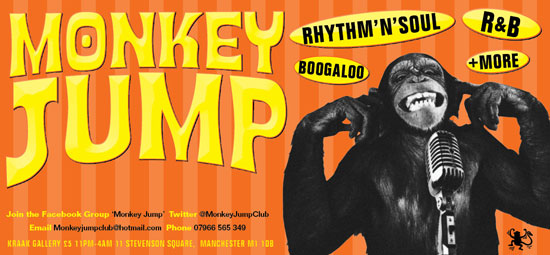 Regular readers might recall that a new mod night is starting in Manchester city centre soon, going by the name of Monkey Jump. Want to know what to expect? Read on – or have a listen if you like.
One of the club's promoters and DJs, Callum Simpson, has put together a mix of the kind of sounds you can listen you can hear at the club on the night. It's a nice idea – you get a decent impression if it is for you before handing over the cash at the door.
You can hear the mix below (or on the Mixcloud page), which lasts around 30 minutes or so. If you want to know more about the club, which is on Saturday 23rd November, all details can be found here.