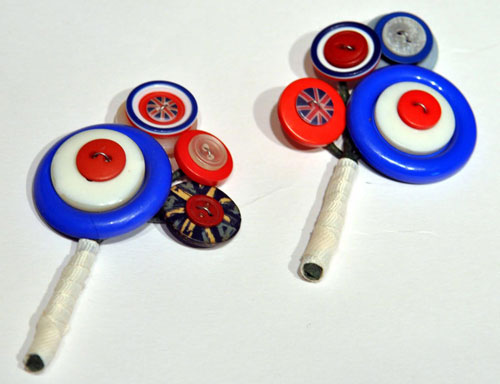 Just had these sent over, what you would perhaps call mod-inspired buttonholes by Charlie Laurie Designs.
They were designed for a particular wedding, but they are available to order from the seller's Easy site if you like them. The are handmade items, made of buttons, ribbon, wire and tape.
Perhaps not for everyone (especially if you are more of a traditionalist), but certainly interesting to see what someone can do with a bit of creativity. As I said, they are made to order, selling for £12 each.
Find out more at the Charlie Laurie Designs Easy website