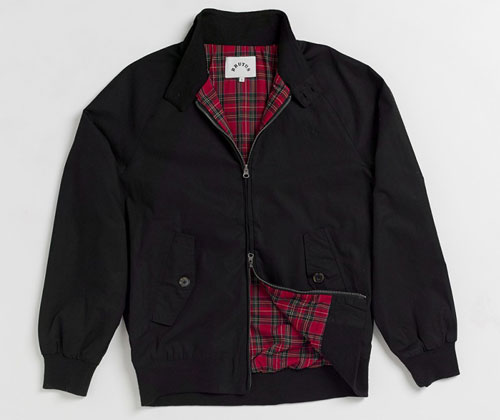 We mentioned at the back end of last year that Brutus was expanding away from shirts and taking in mote clothing lines this year. Those have now dropped, including the Brutus Harrington Jackets.
Let me get one thing straight, I'm very much 'team Baracuta' when it comes to the Harrington (although I did like the slim-fit ones from DNA Groove a few years back. But these have a look of a G9 for a fraction of the price. So if money is tight, they might be worth checking out.
All the details are as you expect, with double button collar fastening, tonal embroidered Brutus branding, a Brutus tartan lining, two front flap pockets with button fastening, ribbed cuffs and waistline and two way zip opening.
Always worth checking out the Baracuta range first, but if you prefer these, you can pick it up on one of three colours for £70.
Find out more at the Brutus website