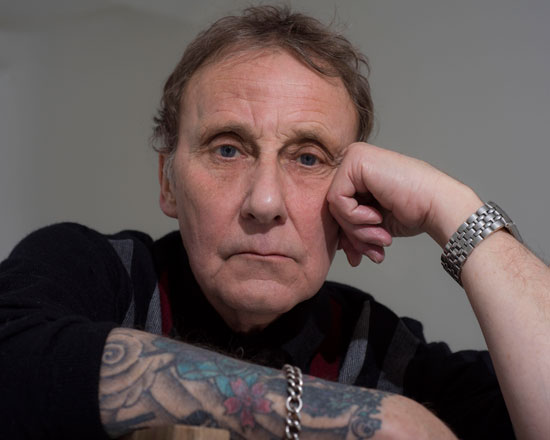 Note that I independently write and research everything in this article. But it may contain affiliate links.
Years after our last chat, Claire Mahoney carried out a second interview with Steve Ellis to talk past, present and his new Boom! Bang! Twang! album with Paul Weller.
50 years ago in 1968, the band Steve Ellis fronted, The Love Affair, topped the UK charts with one of pop's greatest love songs – 'Everlasting Love.' A true soul anthem, that much like its message, has endured the test of time.
This month sees Steve Ellis return to the CBS (Sony) label to release a new solo album Boom! Bang! Twang! Half a century may have passed since Steve first recorded the song that would define his career – but much like the song itself – the voice that carried it is still pretty spot on.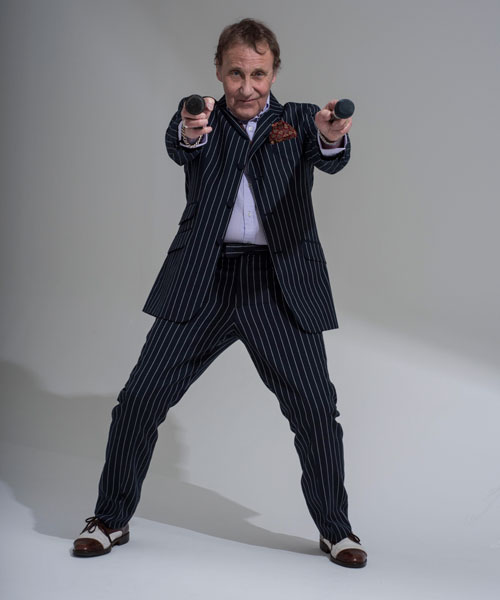 Steve recalls that day in the recording studio. 'I remember our manager said we want you to go into the studio with Keith Mansfield.' Mansfield, as well as composing for film and TV (The BBC's Grandstand theme), was also the arranger and composer on Dusty Springfield's 1968 release Dusty….Definitely.
'I must have been 16 or 17 and I walked in and there was this 40-piece orchestra. They just said 'just do what you do best'.
The new album, although not a retrospective, brings together several friends, songs and session musicians that have played a role throughout Ellis' varied career, including Paul Weller (who helped to produce it), Manfred Mann's Mike D'Abo and veteran session drummer Clem Cattini, who Ellis first hit it off with during that fateful 'Everlasting Love' studio session.
'I got on really well with Clem and I remember I wanted him to do this particular drum break at the beginning of the song – which he did. When we laid down the track – it just blew me away. I felt like I was pinned to the wall. It sounded to me like Phil Spector. Although Phil Spector would probably have multi-tracked the drums about 42 times. I remember everyone was jumping up and down with excitement – and that was that. Didn't think anymore of it and then it came out.'
In fact, Ellis and the band first heard news that the song had topped the UK charts at Bow Street Magistrates Courts where they were being charged for a publicity stunt for the single that back-fired.
'Our manager said we needed a publicity stunt. So they said we'll go to Piccadilly Circus and you can climb on Eros. This was in November. We were like: You are having a laugh? It ended up with us all splashing about in the water in the freezing cold. And me being an idiot climbed to the top and couldn't get back down. So the whole of Piccadilly Circus ground to a halt while the police and the fire brigade were called to get me down. We ended up at Bow Street Magistrates Court where we were fined for breach of the peace.'
'It was all a madness and because we were kids we just thought – this is how it is. We weren't sucked in by it. We just enjoyed the thrill. What we got up to then you'd get arrested for now.'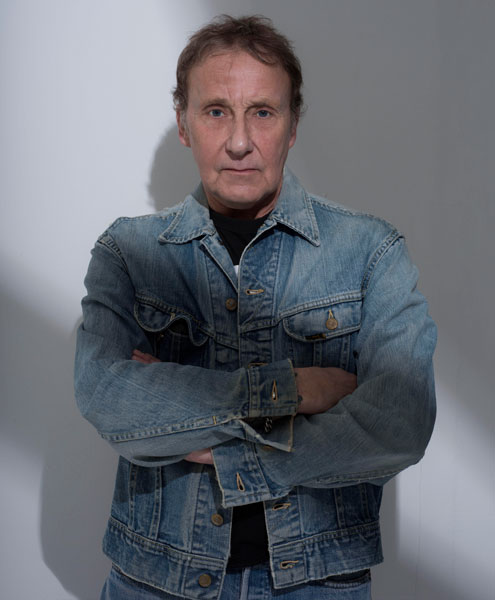 Despite only being 17 when The Love Affair hit the big time. Ellis had already been gigging extensively with the band The Soul Survivors who played regularly in the mod clubs of London and Brighton and the soul clubs of Manchester and Stoke. At only 15 he would often find himself leaving the The Flamingo in Soho at 4am before heading home to his mum and dad's in North London where his mum would be waiting for him behind the front door ready to 'clobber him with a broom stick for being out so late.'
'The manager of The Flamingo, Rik Gunnell, said we must tell everyone that we are 19 otherwise we will get in trouble. I was only 15 and the drummer was 14 and we'd walk out thinking, 'We've just played The Flamingo'. It was all a bit surreal really and I think my parents thought I'd just grow out of it.'
The Love Affair's success was short-lived and despite further hits including, Rainbow Valley and Bringing Back The Good Times, Ellis quite the band in 1969. 'The records all stand the test of time but you just couldn't replicate that sound live. You just don't have the equipment that you have today and you certainly can't create that sort of sound through a 200 watt PA. So it just turned into a bit of a circus really and we lost the following that we had because they just couldn't hear anything. I just thought – I can't do this anymore.'
Not only that, the band's image was tarnished when, during a Jonathan King interview one of the band members let it slip that, like so many recording artists of the time, they didn't play their instruments on their records.
'The fact is, hardly anyone did in those days,' says Ellis. 'Loads of the them early bands had people like Jimmy Page on their records. It was all kept under the rug but so many of the 60s bands didn't play on their records.'
Ellis remained with his label for a while. But it was tough going. When he performed live people just wanted to hear the hits. He had some success with soundtrack to Joe Orton's film 'Loot' and then went on to work with Zoot Money.
His first solo album 'Riding on the Crest of a Slump' was produced by The Who's Roger Daltrey, who he lived next door to for a time. He was also great friends with the band's drummer, Keith Moon.
'I think there has been a lot of bullshit written about Keith. He was the funniest fella and people used to feed off that. But he felt he had to be that all the time. When he was on his own he was such a sweet guy who would give you the shirt off his back. I think he was probably a bit bipolar. And the tragedy is that then people didn't really know about such things. But he would do do anything for you. However, if people wanted pantomime, then Keith would perform.'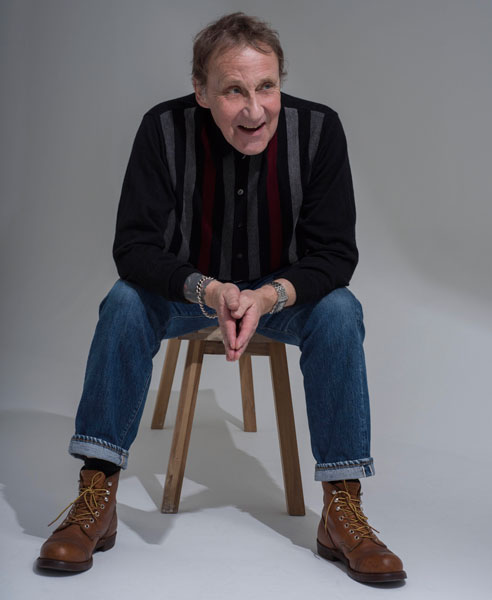 Friendships based around music seemed to have formed the backbone of Steve's life even though his musical career seem to go off kilter at times. There was a period when he left the music business completely and worked as a docker until a tragic accident with a fork-lift truck resulted in an eight-year struggle to regain his mobility.
In the early 90s he returned to the gig circuit as Steve Ellis' Love Affair. And in 2001 performed at the Steve Marriott Memorial Concert and again in 2004 for the Ronnie Lane Tribute Show at the Royal Albert Hall. In fact, Steve was himself managed at one time by the notorious ex Small Faces manger Don Arden. But Ellis wasn't one to be 'ripped off' and ended up challenging Arden's rather spurious payment terms and took Arden to court and won.
Next to music it seems that friendship comes a close second for Ellis. But it is those bonds formed around a love of music that are the closest, including his long-standing kinship with Paul Weller.
'Paul and I worked together across the years and first and foremost we have always been mates. I said to him many years ago – 'you do realise you are like my brother don't you?' I've never really socialised with Paul on any grand scale. It has always just been about the music and he has always said to me to use Black Barn to do an album. But the stars never aligned because either he was out of the road or I was.'
Not only has Paul helped produce the album, he also co-wrote the single 'Lonely No More" and guests on several tracks including the bluesy, Cry me a River. The opener to the album is Ellis' own take on the Tim Hardin number – Black Sheep Boy, which Paul himself covered a few years back.
'He is a true perfectionist Paul. He lives and breathes music. And that's our common ground really.'
It's worth quoting what Paul says of Steve in relation to this new album because it sums up so much of Steve's journey with music. 'Maybe if we live long enough, we grow into what we've always wanted to be. Just maybe. If we stick at what we love. It'll come around and come good. Steve Ellis has earn't the right to sing the Blues if he wants. And sing it he does!'
Thankfully Steve has stuck at it and with Boom! Bang! Twang! we have another chance to enjoy the variety and depth that only one of our greatest blue-eyed soul singers can deliver.
Huge thanks to Steve for his time. If you want a copy of the new album, Boom! Bang! Twang! is available on CD limited edition vinyl & download. You can pick up all formats at Amazon.
Love Modculture? If you enjoy what you read or have benefitted from it and want to
help with the ever-increasing costs of the site and newsletter
, you can always
buy me a coffee at Ko-Fi
. Every penny is helpful and appreciated.