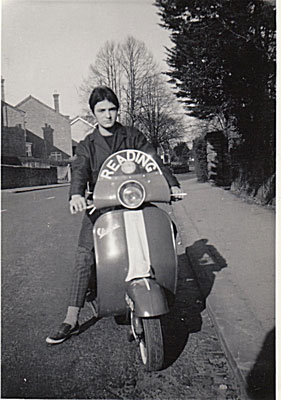 We mentioned recently that you can pre-order the much-anticipated Mods: The New Religion book by Paul Anderson via the Amazon website. But today, we've just noticed that Amazon has slashed the price of it.
If you missed it before, here's the official write-up:
Mod may have been born in the ballrooms and nightclubs around London but it soon rampaged throughout the country. Young kids soon found a passion for sharp clothes, music and dancing, but for some it was pills, thrills and violence. The original Mod generation tell it exactly how it was, in their very own words. First hand accounts of the times from the people who were actually on the scene.
Top faces, scooterboys, DJs, promoters and musicians build up a vivid, exciting snapshot of what it was really like to be with the in-crowd. Packed with rare pictures, ephemera, art and graphics of the era. Featuring interviews with Eddie Floyd, Martha Reeves, Ian McLagan, Chris Farlowe and many more.
The book covers 304 pages and as we mentioned previously, it is likely to be the most comprehensive book on the original era so far. It has also been a labour of love for the author for months, if not years. Not just words either. As the above descriptions hints at, the book will also be packed full of the rarest ephemera in the world and many unpublished images when it does land.
When it first went up for pre-order, Amazon was offering it for £24.95. But right now, you can pre-order for £13.96, which is quite a saving on the list price. Publishing date is just the same though, 11th February via Omnibus Press.
Find out more at the Amazon website
Also, on a similiar note, the upcoming MOD: The Rise and Reign of British Youth Culture by Richard Weight book on Bodley Head has also been discounted for pre-order, now at £14 from a previous £20. You can find out about that here. On the downside, that was due on 1st November, but has now been put back to 28th March 2013.
Save