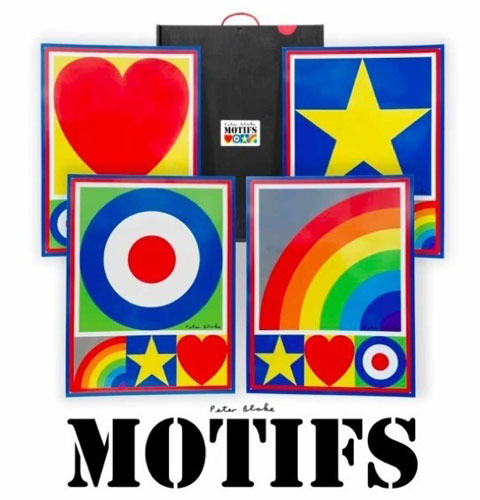 Not cheap, that's pretty much a given. But that's not to say that we don't love this limited edition Motifs box set by Sir Peter Blake.
Just 75 of these sets are being produced. each one numbered and signed by the artist. That's why the price is high. But it's also because of the end product too.
That's a set of four metal pieces featuring the iconic heart, target, star and rainbow motifs, all of which pay homage to Babe Rainbow (1967), Sir Peter's first limited edition original piece.
Each of the four is sized at 403mm x 523mm and are made of an enamel-esque recycled tinplate, finished off with an acrylic glazed FSC softwood display case plus four unique blind stamped 100% cotton paper interleaves.
As we said, not cheap – you'll need £3,000 to invest in one of these.
Find out more at the Peter Blake website
Via Switched On Art