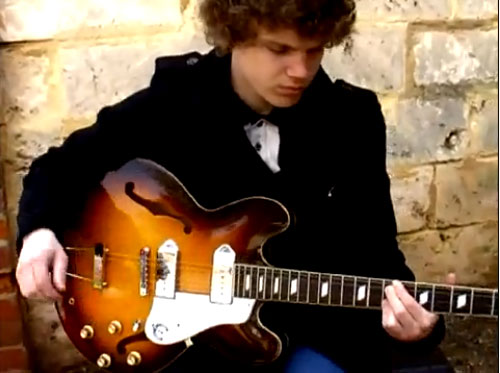 Thanks to Alexandra for flagging up a new band – going by the name of Hurricane Fighter Plane.
They're out of Perth, Australia (not Scotland) and according to Alexandra, they are 'fusing the Byrdsian Jangle with a Mod Punk snarl.Inspired by the aggressive youthfulness of Messrs Townshend & Moon, one can expect a delightful assault of chiming power chords, infectious pop melodies, pulsating rhythms & soaring harmonies. Their short, sharp, hook laden tunes are filled with spirited tales of young love, messy nights & teenage kicks.'
Personally I think they're more in line with the paisley underground sound of the '80s, but make your own mind up after watching the video below. More on the band's Facebook page.