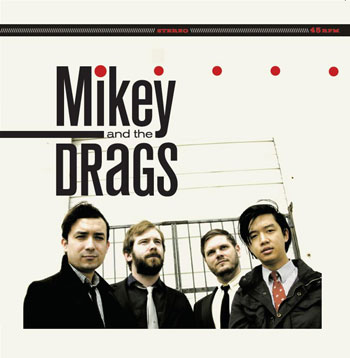 Not done a new band feature for a while, but after hearing the first single from Mikey and the Drags, we're back in the game.
Always a sucker for a band that manages to create an authentic '60s garage sound, especially for a self-financed and released 45. That's what Mikey and the Drags have done – and done with some style.
Fuzzy guitar, haunting organ sound and a wailing vocal, it's all here on lead track Spill Your Guts, throwing in a decent little melody too. It genuinely could be right out of 1966. In fact, you could throw in a similar description of the reverse, Solstice (Full of Lies).
You can check it out below and you can find out more about the Texas-based band at its Facebook page. There's also a video clip at the bottom of the page too, which features another track, a live version of Can't Help Yourself.