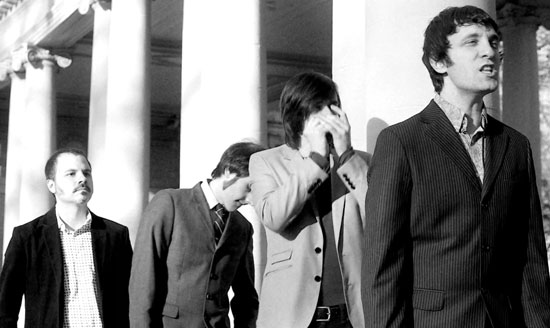 I'll be honest, I don't know how 'new' The Above actually are – but on the evidence of the video passed onto us, they are well worth checking out.
According to the band's website, The Above are a four-piece band from Brooklyn, New York and influenced by the sounds of British-era R&B. You'll probably get that from the video below, which also has a touch of the 'Nuggets' about it too.
The band has an album out, but the track featured here, My Love, doesn't seem to be on it. It's actually a new 7-inch single, which should be available to buy soon via the band's website.
The video is directed by Rachael Guma and David Horowitz and like the track, is rather good. Check it out and let us know what you think…