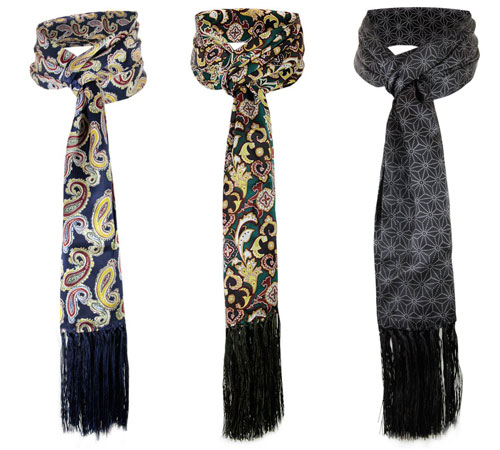 I suppose 'new' isn't really the term to use, but it gets the point across that a selection of newly-available Tootal Vintage silk scarf designs have just landed at the Stuarts of London site.
All have a very familiar look about them, the usual classic mix of paisleys, diamonds and swirls, with one or two slightly more leftfield cloths too (like the art deco design for example).
But all are vintage patterns on the silk, finishers with tassel edging and with the classic Tootal tag on the rear. Prices are around the £45 mark.
Find out more at the Stuarts of London website