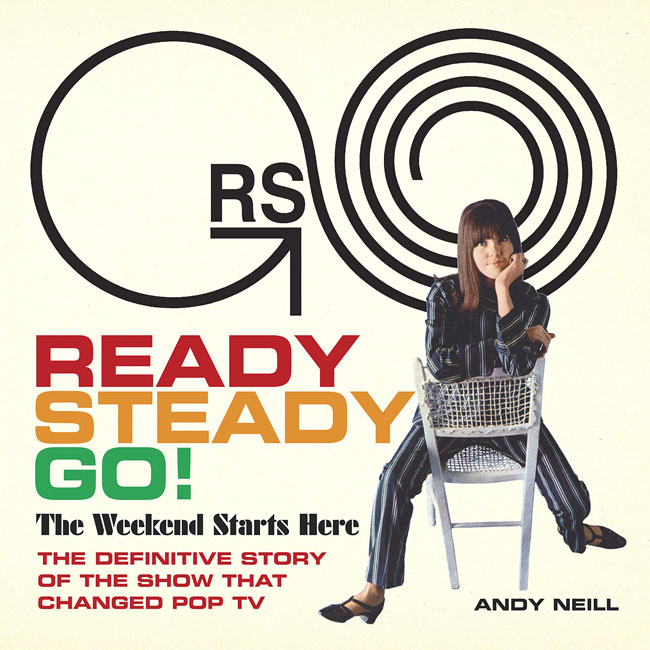 Hot on the heels of the vinyl set comes Ready, Steady, Go! The Weekend Starts Here, a new book by Andy Neill.
The full title is actually Ready, Steady, Go! The Weekend Starts Here: The Definitive Story of the Show That Changed Pop TV, which probably gives you more than a hint of what this book is about.
Of course, you know all about the Ready, Steady, Go! TV show. It was the TV show that was the focal of British youth culture and its music for a relatively short space of time in the 1960s and a viewing ritual for British teens from its debut in August 1963 to the end of its run in 1966.
It was a showcase for performance, fashion and attitude, with Mods having a strong presence on the show when it came to the look and the dancefloor. For a time, a place to be seen. There was an excellent documentary on BBC4 of late, but sadly it's no longer on iPlayer to catch up.
But there is a book. This book, which has just popped up for pre-order. According to initial details, the 272-page book will feature 'exclusive first-hand accounts, exhaustive research, and unseen photographs and rare memorabilia' and as such, is likely to be of interest to the likes of you and I. At least, I hope so.
Like the vinyl box, the book could go either way and you would hope it doesn't just focus on the big-name music acts of the day, You know who I mean. Ready, Steady, Go! was more than that.
Ready, Steady, Go! The Weekend Starts Here is published on 1st October 2020 and is available to pre-order now, priced at £39.99. That sounds a  bit pricey, but this is a fairly large-format book, sized just over 30cm wide and tall, which might account for the pricing. Hopefully, there will be enough decent photos in there to make it worthwhile.
Find out more at the Amazon website