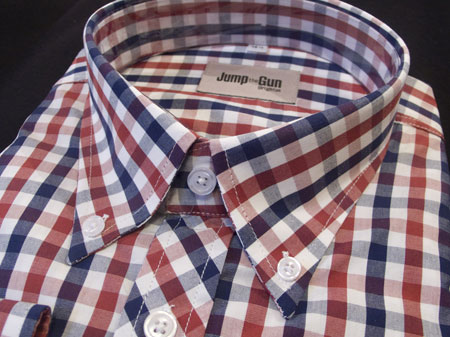 I think it's fair to say that Brighton's Jump The Gun do shirts with the right 'look' at a decent price, which is why they have sold so many over the years. These 1960s-style gingham button-down shirts are the latest additions to the range.
As you see really, three button-down in three different colour options, with all the features you would expect – a slim fit, back collar button, darting and a sewn-in box pleat.
The slim fit is worth noting, as the shirts do tend to be very slim, so consider sizing up a bit if you have been over-indulging of late. The price is £50.
Find out more at the Jump The Gun website