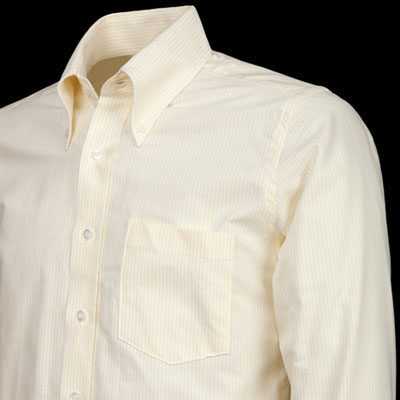 Only available directly from the man himself are these new Mikkel Rude Oxford shirts.
There are seven designs to choose from, including the ones on show here – four stripes (bengal and classic), plus three plain colours. All are in limited numbers and all are the usual slim fit and with the collar and detailing you would expect (pointed collar with back button, full box pleat etc).
The price is £79 for the stripes, £75 for the plains. Find out more at the Mikkel Rude site.
Also, noticed a couple of new short-sleeved checks at Stuarts too. See those here.