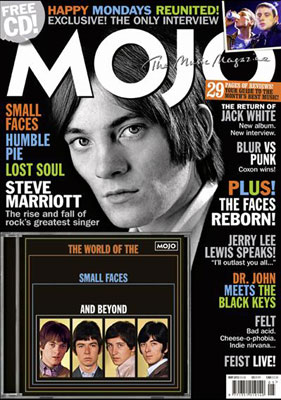 Cheers to Jason for flagging up the new Mojo magazine, which happens to feature the Small Faces.
In fact, it has a Small Faces-themed CD too, described as 'a celebration of the music that shaped the Small Faces' sound', including Ray Charles, Big Joe Turner, Muddy Waters, Harry Belafonte, Bobby Bland and many more, along with a rare Steve Marriott track.
More details of what else is there in the on the website – the issue should be on the shelves around now.