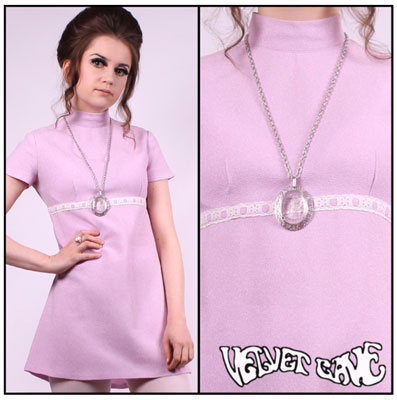 Not seen one of these for a while – and the new Velvet Cave vintage clothing auctions on eBay are well worth a browse.
Not just women's gear this time, there is also men's clobber, a lot of '60s items, but drifting into the 1970s too, if your tastes are more on the psych-y side.
Obviously prices and sizes vary, but as a guide, the 1960s pastel mini dress above is currently at £5.19. Alternatlvely, the 1960s three-button blazer below is at £4.99 right now.
If you don't see anything that suits, worth bookmarking the page as auctions do come and go in batches.
Velvet Cave vintage auctions on eBay