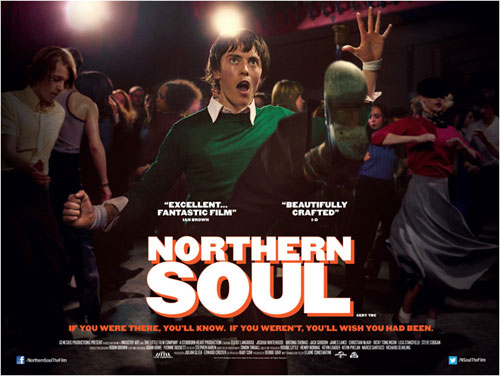 Note that I independently write and research everything in this article. But it may contain affiliate links.
Well, the wait is over and the Northern Soul film is almost ready to hit the big screens nationwide. Is it any good? The Scenester has been lucky enough to attend an early screening of the much-anticipated movie. Here are his thoughts…
Just out in the cinema, Elaine Constantine's frenetic, well-paced and affectionate film about the phenomenon of Northern Soul music is a restorative for the jaded appetites of all those film goers and music fans, who may feel that the film industry have served them up a lot of 'will this do?' in recent years.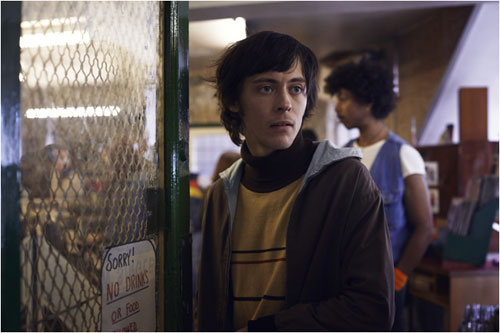 Set in a smoke-blackened, decayed red-brick Lancashire working town in the mid 1970s, a classic tale of a shy, put-upon teenage lad John (Elliot James Langridge) living in an environment which seems calculated to make his life intolerable. Finding a friend and a means of self-expression which develops into nothing less than a life-changing obsession, his transformation into a happy teen with a sense of direction is achieved by sometimes risky means.
John's school life offers him scant excuse for hope; Steve Coogan's disdainful job's worth tutor, Mr Banks, flinging orders and put-downs at every pupil and reading out John's honest effort at love poetry, ensures he becomes the butt of every joke and a target for bullying ever after. John's home life offers no escape, either; his snipe of a mother (Lisa Stansfield) and her constant unfavourable comparisons of him to his brother, her social climbing-based attempts to get John to join the hated youth club, and his father's spineless acquiescence in his wife's self-serving schemes conspire to make John's life a misery.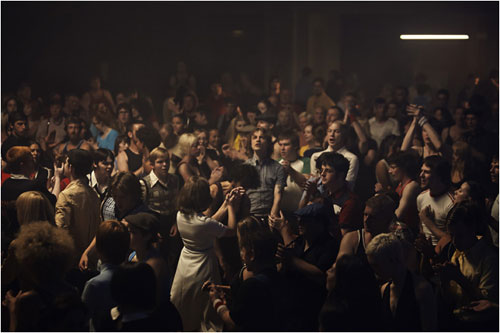 John finds redemption in the very same youth club, surprisingly, where another young lad, Stee (Alex Esmail) gets a one-chance only to play his favourite music, a somewhat more potent form of entertainment than the anodyne, late 1950s Brit rock & roll usually played to the stereotypical teens who inhabit the place. Dancing to his own choice of record as soon as the needle hits the groove, and without any deference to the tastes of the other kids, Stee impresses John deeply, and John helps out when Stee is attacked by one of the club's roaring boys.
From that moment on, John is a Northern Soul devotee, Stee's protégée, following him in all matters of music, dress and attitude.
Their shared love of this energising, bond-breaking music carries them through the usual trials of teenage life; the mindless, repetitive and poorly paid jobs, the lack of privacy and recognition as individuals in their own right, until, buoyed up by a confidence that comes largely from the positive effects of the winner's chords and high, soaring voices on the holy 7-inch records, and partly from their increasing drug use, they decide to pursue deejaying seriously, and go to the USA to buy these rare discs that inspire such devotion in them.
The relationship between the two lads goes through inevitable changes, from initial maven/beginner to fellow DJ's, equals, rivals and back to pals, but with enough saltiness to avoid the schmaltzy buddy-buddy device that infects many other films.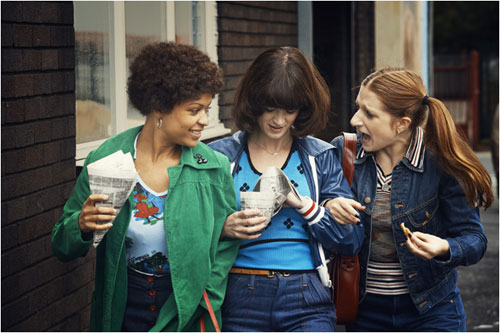 The arrival of an older, more experienced Northern Soul devotee in John's life, and a cockney to boot, threatens to upset the lads' relationship, not least because his multiple criminal style tattoos, open drug use and familiarity with hard drug users, and whilst adding a frisson of illicit excitement to their lives, exposes all of them to scrutiny by the local uniform's thinly disguised narcotics squad, with their out of style wigs and coats.
Their joint career rubs them up against the legendary DJ Ray Henderson (James Lance) who, in spite of their revealing the details of his revered 'cover-up' disc, nevertheless offers them a DJ spot at his next club night, and it's here that their relationship reaches breaking point. With Stee's constant swearing at the mike, and deliberate alienating of the crowd, they go their separate ways. A paper-thin love story between John and a pretty nurse, Angela (Antonia Thomas) a fellow devotee of orthern Soul, is sensitively handled, but is the only major female role here.
The neat ending, a long way after this parting of the ways, is both surprising and heart-warming.
Northern Soul's strength is in its palpable sense of place and time, the North of England mid-1970s, with its tarmac-scarred, graffiti spattered streets, virtual full, if menial employment, and the brash, full-on fashions of the period, here worn by actors who are too young to have seen them, even on their own parents' backs. The packed dance floors of decaying Edwardian and Art Deco halls, the dancers' gravity defying moves and the sweat on their faces are convincing and heartfelt.
Clearly a labour of love for director Constantine, but the closeness of the subject matter to her heart, in no way obscures the dark side of this tale.
The Scenester
The Northern Soul movie is at cinemas across the UK this month. You can check the dates here.
If you want to own it, both the DVD and the region-free Blu-ray are available to order now and released on 20th October 2014.
Find out more about the Northern Soul Blu-ray at the Amazon website
Find out more about the Northern Soul DVD at the Amazon website
Love Modculture? If you enjoy what you read or have benefitted from it and want to
help with the ever-increasing costs of the site and newsletter
, you can always
buy me a coffee at Ko-Fi
. Every penny is helpful and appreciated.