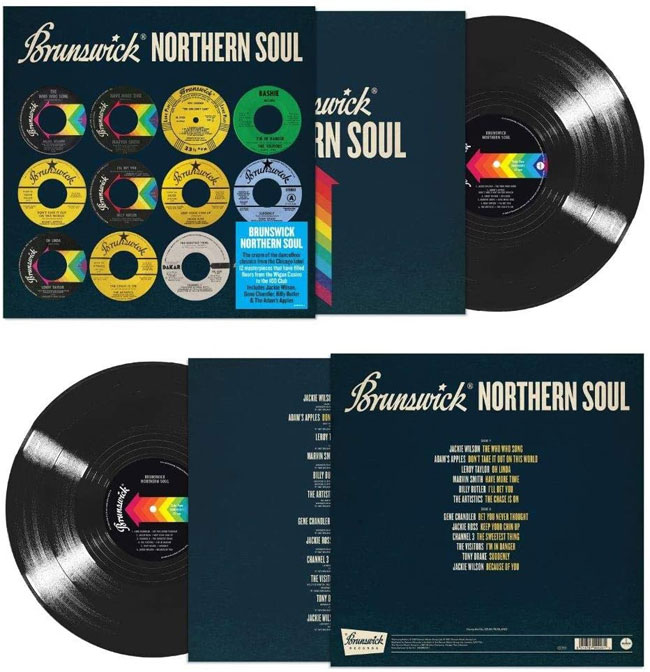 A few nice Brunswick issues and reissues heading out in the near future, including this Brunswick Northern Soul compilation on vinyl.
Demon Records is behind Brunswick these days and this seems to be the first of a groupie of vinyl releases it has planned into 2021. I think this one is slated for 29th January 2021 but is available to preorder now.
This one tries to focus on lesser-known tracks from the label. Tracks that have filled sou; dance floors over the years. Of course, your definition of 'lesser-known' varies depending on what you know – and a few of the tracks here aren't exactly crate diggers' holy grails.
But this looks to be a nice compilation to have if you want a sense of what Brunswick was doing a little off the radar back in the day and if you don't have the tracks on 45.
So stuff like Jackie Wilson's The Who Who Song and Adam's Apples' Don't Take It Out On This World and more recent discoveries such as Tony Drake's Suddenly and The Sweetest Thing by Channel 3. See below for the full tracklisting.
The album is pressed on on 140g black vinyl with new artwork and a printed inner sleeve. If it floats your boat, the album sells for £18.99.
Find out more at the Amazon website
Tracklisting:
Jackie Wilson – The Who Who Song
Adam's Apples – Don't Take It Out On This World
Leroy Taylor – Oh Linda
Marvin Smith – Have More Time
Billy Butler – I'll Bet You
The Artistics – The Chase Is On
Gene Chandler – Bet You Never Thought
Jackie Ross – Keep Your Chin Up
Channel 3 – The Sweetest Thing
The Visitors – I'm In Danger
Tony Drake – Suddenly
Jackie Wilson – Because Of You