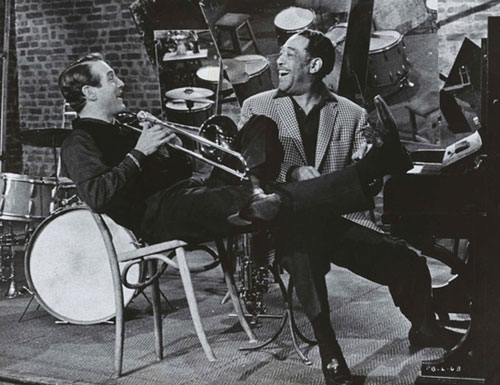 One thing is for sure, Paris Blues is a supremely-cool movie. It's also available for not a lot of cash on DVD.
Paul Newman is Ram Bowen, a big draw on the jazz circuit in early 60s Paris alongside Eddie Cook (Sidney Poitier) – they're young, they're stylish and much-loved within the bubble of the city's jazz and beatnik community. But all that's about to change.
Two American tourists hit Paris to check out the scenery and the clubs, but instead Connie (Diahann Carroll) catches the eye of Cook, while Bowen falls for Lillian (Joanne Woodward). After a few idyllic days with their respective partners, it's time for the girls to depart, but the men face a tough decision – can Cook really leave behind the racially-tolerant Parisian jazz scene for the US? And can Bowen walk away from the adulation of that same circuit for the good of his long-term career as a musician?
Effectively, it's a love story (or two if we're being pedantic), but with a lot more depth and style than your average boy-meets-girl tale. Style is certainly the constant here, from the cool threads of Newman and Poitier (not to mention the jazzers and beatniks who frequent the clubs) through to the period Parisian scenery and the cool jazz sounds in the background (the film was scored by Duke Ellington). Jazz fans will no doubt also appreciate a couple of walk-on parts from Louis Armstrong (under the name Wild Man Moore).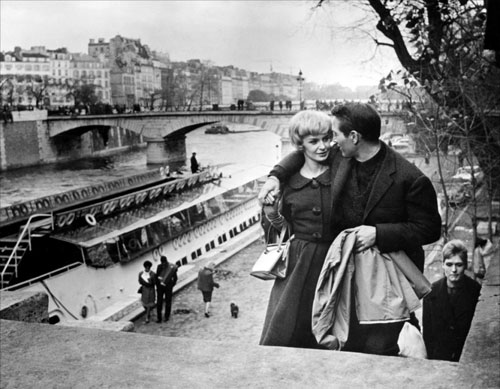 On the downside, it tries to touch on 'issues' like drug taking (band member Rene Bernard is battling a habit throughout) and racism, but doesn't really tackle either with any merit – probably because neither subject really fits the overall tone of the movie. Or because neither subject would be a box office winner back in the day.
But that's just a minor gripe or two. If you love jazz, you'll love this. And if you want to check out some sharp threads in some authentic early 60s settings, you'll get much from this movie too. But above all, if you want to check out Paul Newman at the top of his game, this is the movie to own. He's cool, he's stylish and his very presence dominates every scene – he may be gone, but movies like this will live on for years.

Find out more at the Amazon website