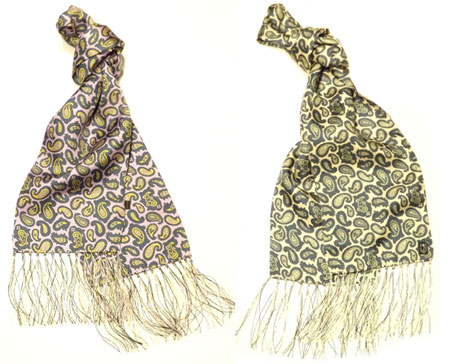 If you want something a little classier than a Tootal, you really should give Peckham Rye some of your time. The Peckham Rye paisley silk scarves in particular are quite simply, very stylish things indeed.
There are 12 different paisley scarves in the range, including the two above. All are handmade in England by Peckham Rye, made from the finest graded spun and nett pure silk twill, finished with their 'unique' hand knotted Victorian styled ornamental silk fringes.
They even supply a diagram demonstrating 12 different ways of tying your scarf if you're not sure – from the 'London coachman' style of the 17th century to the Italian look of the 1960s.
A hip slice of dandyism and available online and in their Carnaby store for £59 each.