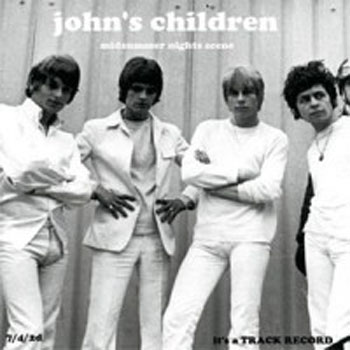 It's a limited edition, so you might want to move quick of you want this reissued of the Johns Children Midsummer Night's Scene 45.
The original goes for silly money as a result of it not having a proper release. but this reissue of the 1967 psychy track (featuring Marc Bolan just before he left the band) with pictured sleeve with Track Records label is available for much less cash.
Specifically, you can get one for £9.99 at Piccadilly Records and if you want to hear it, there's a video below.