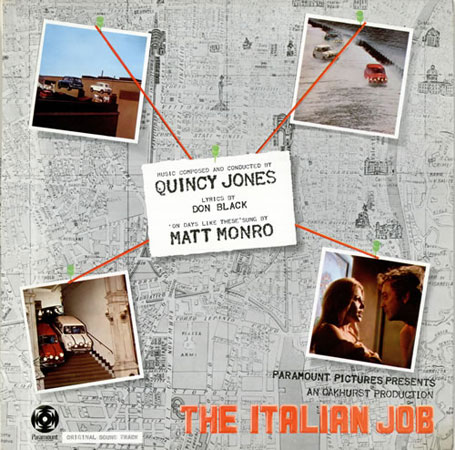 The soundtrack to The Italian Job by Quincy Jones has been reissued from today on limited edition vinyl via Universal.
That's probably the selling point here – it's on vinyl. But it's not the only appeal. The album has 'upgraded art' (which looks like the original album art reinstated) and has new notes from Johnny Trunk too. Other than that, it's the music you probably know backwards from the movie, everything from the crooning of Matt Monro with On Days Like These through to the iconic Self Preservation Society.
It pretty much sells itself. As we said, available on vinyl from today for £20.99. Obviously the old CD edition is still available if you prefer that.
Find out more at the Amazon website
Tracklisting:
1. On Days Like These – Quincy Jones, Matt Monro
2. Something's Cookin'
3. Hello Mrs. Beckerman!
4. Britannia And Mr. Bridger – If You Please
5. Trouble For Charlie
6. On Days Like These – Quincy Jones, Peter King
7. It's Caper Time (The Self Preservation Society)
8. Meanwhile, Back In The Mafia
9. Smell That Gold!
10. Greensleeves And All That Jazz
11. On Days Like These
12. Getta Bloomin' Move On! (The Self Preservation Society)