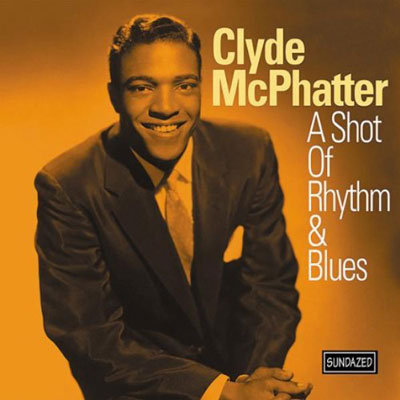 With four alternate takes filling out this collection of R&B/soul pioneer Clyde McPhatter's Amy-Mala sessions, A Shot of Rhythm and Blues proves to be another sure-fire winner in Sundazed's ever-increasing catalogue of soul/R&B.
Why the hell Clyde's version of Van McCoy's "Everybody Loves A Good Time" (included here along with a second alternate take) wasn't a smash is beyond me. Ditto the beautifully orchestrated "Little Bit Of Sunshine."
I can only imagine the legions of fans worldwide McPhatter would be entertaining now had he not succumbed to an early death (just a few months short of his 40th birthday) attributed to his struggles with the bottle.
Clyde McPhatter's stunning voice and some equally wonderful tunes make this release one guaranteed to please.

Find out more about the CD at the Amazon website