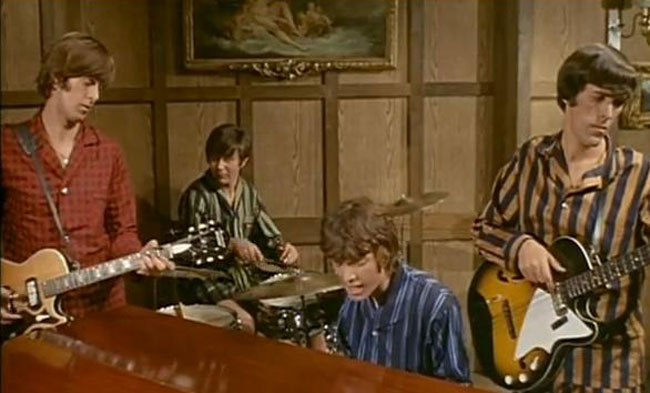 If I had to pick my top 10 films of the 60s…this vehicle for the Spencer Davis Group would not be one of them. But it does have some very nice redeeming features that save it from the scrapheap.
The plot certainly isn't one of them. Kicking off with the band playing on a boat near Windsor, the film starts well – live (well mimed) footage and some nice crowd shots for anyone into their 60s fashions and dance moves. Enter their manager (Nicholas Parsons) who meets them on the shore with the tour van.
This is where the plot kicks in. The band lose a drum in the river and after one of those silly 60s chases after it, they stop it and bump into an old bloke, who happens to be an old family retainer of their manager, who, it turns out, is the son of local nobility, with a stately home round the corner.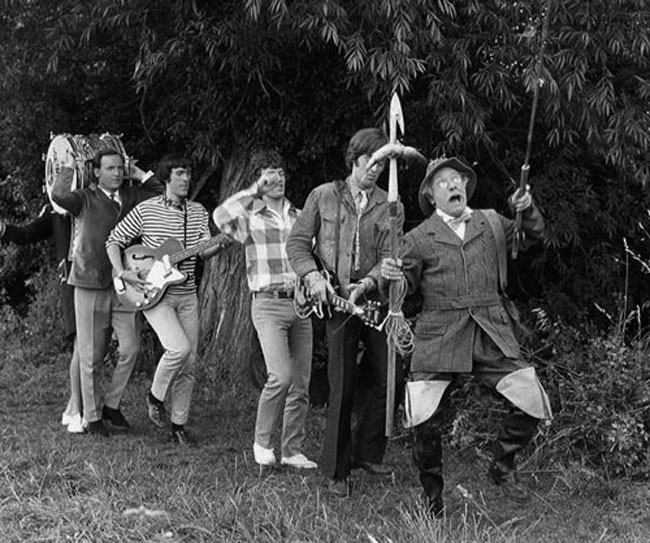 They all head to the house and find out the family is broke. They need money to save the maid's job. Luckily, they spot a ghost, decide that a haunted stately home is a great way of making money and organise a 'gear garden party' of bands to bring in the public.
Sounds great? It's isn't. The band members grit their teeth and play some tunes amid the double entendre and contrived plot, but after 50 minutes or so they disappear, not to be seen again until the final sequences. Hang on…isn't this their film?
Instead, we're treated to the song and dance routines of the maid (Sheila White) and a painful final half-hour of acts that remind you that the 60s wasn't the great musical decade the rose-coloured specs might suggest.
Acker Bilk, Dave Berry, The Lorne Gibson Trio and the Three Bells – please don't enter my life again.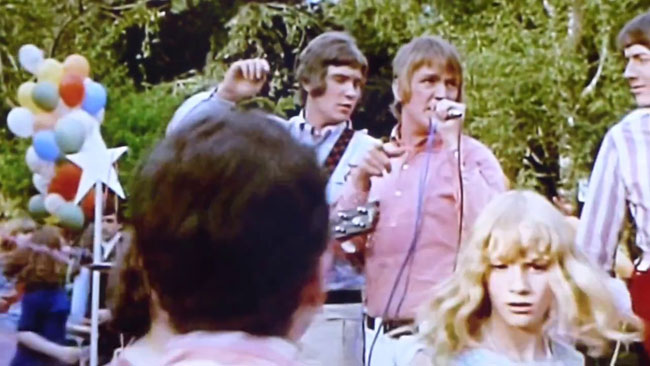 So, an absolute stinker. Not quite. The 'live' footage of the Spencer Davis Group is excellent. Added to that is the one bright spot of the 'gear garden party' – the appearance of the St Louis Union. We're treated to two quality tracks of Small Faces-esque Hammond pop, again mimed, but a welcome addition to the film.
And we get the crowds. The dancers for the SDG and St Louis Union live tracks are, in the main, sharply dressed in a cool mid 60s style with a few decent dancers in the ranks. If you want some footage of backcombs, tunnel belt loops, fitted shirts or teen dresses, look no further.
Some positives in a film that was obviously done to a strict budget with no intention of gracing screens past 1966. If you get a chance to see it, you should. Just don't go expecting much.
Find out more at the Amazon website
Note that there is no UK version of this currently available officially.