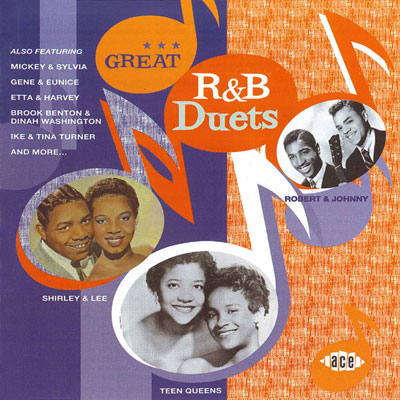 Some of the great names in jumpin' 50's R&B are featured on Great R&B Duets, which is just released on Ace.
That includes Etta James and Harvey Fuqua (as Betty and Dupree), Ike and Tina Turner, Brook Benton and Dinah Washington, Don and Dewey, Bob and Earl, Mickey and Sylvia and more.
The tracks themselves run from 1954 – 1960 and come from legendary labels like Chess, Ace, Aladdin, Old Town, Mercury, Sue, Class, Swan, Combo, Vik, Vin, Specialty and others.
Ballads, boppers, and blues with rhythm, sounding immaculate, and packaged with love, care and affection by the fine folks at Ace where the music really matters.
Find out more at the Amazon website