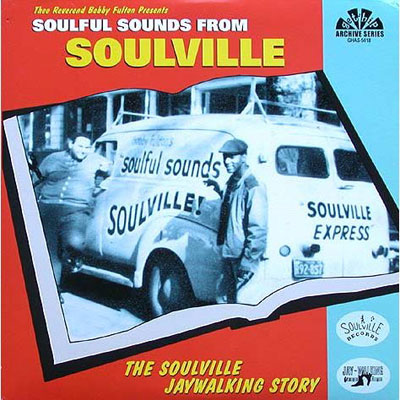 Great to see Get Hip back in action after a quiet, release-free 2000 with Soulful Sounds From Soulville.
And what a way to comeback with this truly dynamite trip back into the vaults of Pennsylvania based soul label Soulville/Jay-Walking.
You'll get twenty-five dancers, groovers and sweet PA soul that is sure to please collectors and newcomers alike. Knockout sounds by the likes of Ray Gant and The Arabian Nights, Donald Lee and The Executives, The Continental Four, Mastermen, Hank Sample of plenty of others.
Excellent package and liners by the Get Hip team.
Find out more about the CD at the Amazon website