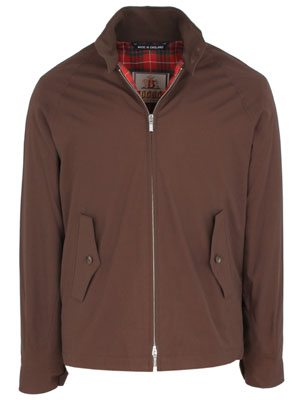 The sales season isn't actually running now, but plenty of bargains still to be had. Which makes it the perfect time to update the sales, discounts and discount codes section. If you want a bargain, read on for the places to buy some cheap clobber – as long as you are quick. We've compiled a pretty long list.
The section will be updated as and when we find codes or sales. Not also that there is a dedicated clothes bargain thread at the Modculture forum, if you don't want to miss out on a deal. If you happen to be a maker or retailer and want to offer up a discount code, do get in touch.
Art Gallery Clothing discount code
20 per cent off at Art Gallery Clothing with code since1996 until April 30th 2013.
Duration: Until April 30th:
Website: http://www.artgalleryclothing.co.uk/
Also, check out the ongoing clearance sale of Art Gallery clothing at eBay.
Atom Retro
Big discounts on some of the store's John Smedley range, but sizes are limited – get in quick, in other words. Also, discounts in other sections, but you'll have to browse the site – can't find a dedicated sales section.
Duration: Ongoing
Website: http://www.atomretro.com/category.cfm?category_id=42&subcategory=238
Levi's Vintage Bedford 519 trousers at eBay
Sizes selling through, but if you get lucky, there are pairs of Levi's Bedford at a much-reduced £87 at eBay.
Duration: While stocks last
Website link: http://www.ebay.co.uk/itm/370775235657?var=640079399386&ssPageName=STRK:MEWAX:IT&_trksid=p3984.m1423.l2649&clk_rvr_id=471400185727&afsrc=1
End Clothing Ongoing Sale
One of the biggest sales for heritage clothing seems to be ongoing. Huge discounts on the current stock from the likes of Fred Perry (long-sleeve polos heavly discounted for example), Gant, Adidas Originals, Machintosh, APC – basically every cool brand out there right now. But sizes are always limited, so get in quick for the big discounts.
Duration: Ongoing
Website: End Clothing sale section
TK Maxx online
The mod's favourite now has a website. A lot of the markdown stock is rubbish in truth, but if you check often, you will find the odd bargain (Levi's and Gant recently, for example). Big discounts, but stock always limited.
Duration: OngoingWebsite: http://www.tkmaxx.com
Stuarts of London Sale
Another ongoing sale. Up to 70 per cent off stock, including mod-friendly brands like Adidas, Baracuta, Fred Perry, Levi's, Gabicci and many many more.
Duration: Ongoing
Website: Stuarts of London Sale
Tuk Tuk – free shipping
Free shipping on all shirts until 26th April 2013.
Duration: Ongoing
Website: Tuk Tuk sale
Pretty Green Sale
Up to 60 per cent off, plus free shipping.
Duration: Ongoing
Website: Pretty Green Sale
The Outlet at John Smedley
Separate site for end of season John Smedley knitwear, sales themed and starting every couple of weeks. Need to sign up to access.
Duration: Ongoing
Website: The Outlet at John Smedley
Fred's Threads
Clearance site for end of season lines from the Fred Perry range. Which means big bargains are to be had if you get lucky with the sizes (and avoud the 'fashion' stuff).
Duration: Ongoing
Website: http://www.fredsthreads.co.uk/
Size? ongoing sale
Big discounts on classic Adidas trainers – have a browse and hope you get lucky with your size. Plenty of items in there, so you should strike lucky.
Duration: Ongoing
Website: Size? trainers clearance
Crooked Tongues Sale
If you can't find anything in the Size sale, head on over to Crooked Tongues, which is also clearing out classic Adidas. Sale ongoing, but stock comes and goes.
Duration: Ongoing
Website: Crooked Tongues Sale
Mojo King Clothing
The mod retailer, stocking the likes of Art Gallery, Baracuta, Fred Perry and Brutus, is offering 10 per cent off current prices using a discount code. Just type in 'modculture' at check out for a further 10 per cent off prices and free postage.
Duration: Ongoing
Website: http://www.mojokingclothing.co.uk/
Uniqlo button down shirts
some pretty functional check button down shirts marked down at Uniqlo right now, currently at £14.90.
Duration: Ongoing
Website: http://www.uniqlo.com/uk/store/clothing/uq/casualshirts/men/
In With The In Crowd
15% discount off of all full price stock (use code ModcultureXmas) – but not including sale items (also worth a look separately). UK postage is free (2nd class, next day delivery option also available) and the retailer post worldwide. Some great 60s-style button-downs and mod/60s dresses.
Duration: Ongoing
Website: http://www.inwiththeincrowd.co.uk