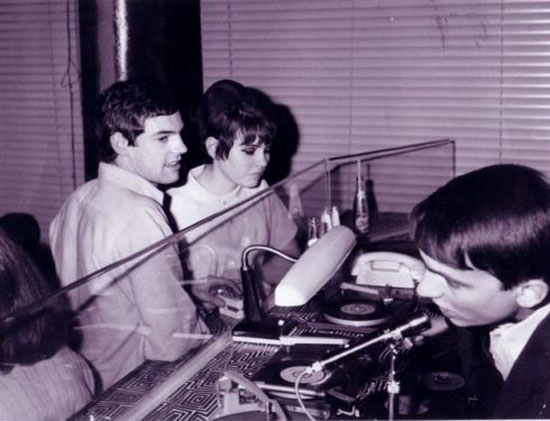 Note that I independently write and research everything in this article. But it may contain affiliate links.
Ever wondered what a typical night out was like in sixties London? John Waters was there, and gives you the lowdown.
I checked the mirror for the tenth time.The suit was the business. 3 ply mohair, bottle green, 4 slanting pockets, 14 inch centre vent, cut immaculately and finished with hand stitching. I had picked it up from Aubrey Morris at Highbury Corner earlier today. I had suffered through 4 weeks and 2 fittings but it had been worth the wait! They said that Chris Farlowe was a customer along with several members of the Kray firm. Esteemed company indeed!
This bloody tie was driving me mad! The shirt was new, bought from Harry Fenton earlier in the week. Pale yellow with button down collar. I had spent an hour ironing out all the packing creases. I insisted on ironing all my own shirts anyway. It was the only way to ensure they were right.
I undid the tie once again. It was dark green with a matching 'silkie' for the top pocket. Once again I pulled the small knot up tight to my collar, then loosened it slightly and undid the top button on my shirt. At last! It was just right. A final check at the hair parting then slipping my comb into my pocket I headed out into the street.
I had spent most of the morning in 'Broadmeads' Electrical store at the Archway. Sheila on the record counter had some great new stock in including Rufus Thomas 'Jump Back' and Booker T.& MG's 'Bootleg'. She never seemed to sell anything and we spent an hour or two listening and chatting. Her manager was a complete arsehole! He had threatened her with her cards a few times but he never dared say anything in our presence. Sheila couldn't give a toss anyway!
I had picked up my suit around lunchtime and whilst there I had Aubrey measure me up for a Prince of Wales check sports jacket. I went for a three button with 12 inch vent and three pockets. I left a fiver as a deposit and arranged to pop in for a fitting in a week or so. I dropped the suit home, being careful to avoid the old man who was nursing a hangover, and headed back up to the Archway.
Feeling the rumblings of hunger coming on I dropped into the 'Co-op' for a sandwich. The tea-bar was situated next to the record bar which was a bonus. A few of the chaps were in attendance. Johnny Hall was with them. He was the drummer with local band The Equals. He was a scruffy so and so! They were playing at the Archway Tavern tonight and we told him we might put in an appearance. I had a browse through the new stock at the counter and spotted 'This is Soul' on Atlantic. I parted with my 12/6 but only after insisting that both sides were played in full over the sound system for all to hear! Stupid really, considering that I had deposited my record player with the local pawnbroker a few weeks ago. I promised myself that I would make the effort to go and redeem it and anyway it didn't do my ratings any harm carrying the LP around for a while!
Terry Woods had turned up and we headed down to 'Chris & Tonys' cafe to discuss business. We had been using the cafe lately as a base camp. The upstairs was the usual formica tables and chairs but the basement had been kitted out with a jukebox, football machine and a couple of pinball machines. More importantly the Manager was shit scared of us and we were able to secrete a small arsenal of 'tools' behind the counter. We exchanged pleasantries and fished out a duffel bag deposited yesterday. Downstairs was empty which suited us fine.
Inside the bag were fifty small envelopes each containing 10 'dexys'. We had packed them up earlier in the week. A stroke of good fortune had come our way when a local villain had word that the old bill were going to turn over his drum.
He had 7000 'dexadrine' stashed away and needed to get rid of them post haste. Luckily for us money wasn't the issue and he took all we could raise between us which was £20. We reckoned we could knock them out over the next few weeks and would make at least a hundred even at knock down prices!
We shared the packets out between us and spent a couple of hours playing the machines and chatting to a couple of the local birds who had shown up. We knew they were 'good' girls so we didn't bother too much with them. It seemed that all the bloody birds I ever seemed to meet were 'good' girls! Time was getting on so we headed home arranging to meet at seven in the Tavern.
The Archway Tavern was filling rapidly when I arrived. I knew where to find the rest of the crew and headed straight for the bar. Terry was there along with a dozen or so others. They were all 'suited and booted and ready to rumble'. Charlie Rich came to mind. What were the words to the song? '…fast talking, slow walking, good looking Mohair Sam!' I fought my way to the bar and ordered a light and bitter before joining the throng. I got into conversation with Mac and Big Roy.
Roy was immaculate as always. He stood about six foot one and had the kind of boyish good looks that many a film star would commit murder for! The amazing thing about Roy was that whatever he wore he looked as though he had just stepped out of a shop window. You could put him in a boilersuit and donkey jacket and he would look smart! He was wearing a sports jacket, Fred Perry and Levis. It wasn't necessary to look at what he was wearing on his feet. Roy lived in his desert boots! He had at least half a dozen pairs and had taken to dyeing them to great effect. Maroon, green, blue…a pair for every occasion. I had dyed my own navy blue only to end up with purple feet after an encounter with a wave at Brighton!
The band had started up by now and were knocking out 'Sweet Little Sixteen' in the corner. I nodded over to John, Patsy and the rest of the lads. They weren't bad. The Gordon Brothers and Eddie Grant made up the numbers. Eddie was the main man and he'd been doing a bit of ska stuff on the side under various guises. I doubted that they would ever get very far.
An animated discussion was in full flow by now. Half the chaps were for heading down the East End to try and score with some talent and then maybe head on to the Regency or some other drinking club. The other contingent favoured going 'up West'. There was no question where Terry and I were going! Big Roy, Mac and of course Haggis were of the same mind.
Haggis was the local 'face'. He always had the right gear and was one step ahead of everybody else. Hair, clothes, shoes, music and birds…he was on the cutting edge. To top it all he could DANCE! We could all shake a leg to some degree but Haggis was the business! He was born in Scotland but brought up at the Archway hence the nickname.
Eventually the battle lines were drawn up and we split up to head for our various destinations. The five of us hailed a cab and after some argy bargy the cabbie decided it wasn't worth the aggro to decline our fare and we headed off. As often as not the tube was our preferred mode of transport but we were all fairly flush.
Mac and myself had turned in a good profit this week.We had spent a couple of days up West keeping 'doggo' for Little Stevie. He was knocking out Pop Art earrings, cufflinks and brooches outside 'Debenhams' in Oxford Street. We would all meet up at 9am in a cafe at the back of Oxford St.The guv'nor would turn up with a van load of gear and it was distributed to the sellers. They were on commission and in turn they put us on a wage. It was easy work just keeping an eye out for the old bill. If caught Stevie would only get a five bob fine anyway, although it would put an end to our career as lookouts!
We had also had a days graft at the local removals firm. Every morning there would be a dozen or so casual labourers outside the yard and the foreman would recruit to suit the needs of the day.The fact that he was Terry's uncle ensured that we were picked whenever we attended. If it was based on size and strength, as it should be, we would still be standing there today!The pay was 50/- a day but the perks could be great. We had really scored. They were moving the contents of a workshop from Portland Place to Shepherds Bush.
The business was concerned with silver plating brush and comb sets. Xmas had come early! We ensured that a few items made their way into the linings of our jackets and that evening paid a visit to a local 'entrepreneur' where we made a nice little bonus. The only real winners in our enterprises were the tailors. My suit was paid for and Mac was measured for a nice blue tonic three piece. I bought myself a tasty 'blue beat' hat that would go well with the new whistle.
The cabbie was instructed to drop us off at the bottom of Wardour Street. We exited the taxi looking like God's gift. We were arrogant,loud and brash. When we walked down the street people crossed over or stepped off the pavement. We commanded begrudging respect if only through fear. Nobody messed with us.
'We were the In Crowd…we were Mods'.
I deposited our gear behind some bricks on an adjacent building site. The old bill had always tended to laugh at the kids popping pills in the past but lately they had been getting serious and weekend raids were becoming commonplace. They would pull up outside the designated club and crash the doors mob-handed. There would be no escape for those inside as clubs were normally upstairs or in basements. Punters were lined up in their respective sexes and searched. Invariably the floor would be awash with bombers, purple hearts, dexys and God knows what else!
A few unlucky individuals would be hauled off to West End Central to await their parents wrath in the morning. The raids were merely a nuisance for the majority, The only real losers being the dealers who would lose the stock they were carrying, and the owners who were getting a bad reputation.
Our first port of call was the Coffee An, a basement coffee bar in a small courtyard off Wardour St. We descended the stairs to the strains of Jimmy Smith's 'Walk on the Wild Side' playing on the juke box. The place was packed. Familiar faces abounded and we spent some time selling our wares and clocking what people were wearing.
The air was buzzing with talk of the upcoming Bank holiday. The debate centered on which resort would be the favoured destination.We generally went for Brighton but the fair at Hampstead Heath was our number one contender this year. A few of us worked on the rides and it was a good little earner with plenty of fiddle at the punters expense. There had been a couple of running battles last year – one with the Highbury mob and one with a gang of Rockers and we'd had pretty good results. I worked on the pirate swingboats. It was a dangerous job which involved jumping on and off whilst in motion. This never failed to impress the girls!
Kathy McGowan accompanied by Dave Clark had been on board last year and I allowed them to ride for free. It put my standing up by a few credits!
We made another visit to the building site, I was sure it would not be the last.
It was time to head up to our last port of call – 'La Discotheque'. The others went up the stairs whilst I carried on up the street as I had some business at the Scene. In my haste I almost fell headlong over Camden Pete. He was a well known 'face' at the 'Disc'. A real 'top mod', always impeccably dressed. He was on his hands and knees in the gutter staring into a large pool of his recently deposited vomit. He was picking tablets out of the dozen or so that were floating in the morass and popping them back in his mouth! Jesus Christ! 'Pete' I shouted, shaking him by the shoulder. He looked at me with vacant eyes. He was well blocked so I reluctantly left him to his deliberations.
Wardour St. was buzzing. The pubs were starting to turn out. There were clusters of people everywhere. The usual collection of prostitutes, punters, sightseers and mods. There was a small crowd outside the 'Flamingo'. I recognised Eric Burdon deep in conversation with one of the doormen. Tommy B. was amongst the throng. Tommy and I had spent a little time 'working for the government' recently. We said our hello's and he asked if I was coming down to see Solomon Burke next weekend. You bet I was! We arranged to make a meet and I moved off.
It didn't take long to conclude my bit of business in Ham Yard and I left decidedly more affluent than I arrived. The adrenalin was beginning to rise by now, I had taken a few dexys earlier and they were starting to kick in.
I made my way up the stairs to 'La Discotheque' and gave the nod to the bouncer whilst dropping some cash into his hand. We had sussed out some time ago that we could gain entrance for half price and made full use of the facility. The obligatory stamp went on the back of my hand and I was in.
The door opened releasing a hot fug of fetid air mixed with cigarette smoke. The place was heaving as sweating bodies jostled for space to dance. Junior Walker's 'Shake & Fingerpop' was pumping out and I could feel my heart jump into overdrive. Locating the rest of the firm was easy. 'Haggis' and 'Big Roy' were giving it some on the floor. It looked like Haggis had pulled for the night. Roy was in a world of his own on the dancefloor, dancing by himself, if that were possible in view of the close proximity of the bodies all around him. Roy was unbelievable. He would dance all night with hardly a break but never take any gear. The energy he possessed was beyond belief.
Terry was busy doing some business somewhere and Mac was sitting in a corner. He was completely stoned, staring at his clenched fists on his lap and chewing like crazy.I couldn't get any sense out of him. By now the combination of the music and the dexys were really kicking in so I fought my way out to the others on the floor and let the music wash over me.
James Brown 'Night Train', Betty Everett 'Getting Mighty Crowded', The Impressions 'You Been Cheating', Otis 'Mr.Pitiful' and Pickett's 'Midnight Hour'…pure heaven!
Terry reappeared after a while. He had taken a few too many and his mouth had gone into overdrive. He talked a lot of bollocks when he wasn't high but Christ! He was really giving my earhole some grief! I spotted a girl I knew from Borehamwood and using her as an excuse I escaped. We danced and for a while and she let slip details of a party tomorrow night. A result! Sundays were dead and we were not first choice on most people's party lists (probably due to the amount of suede and leather coats that tended to go missing when we were in attendance).
More 'dexys' were consumed. Every now and again a few more envelopes were distributed which meant occasional trips to the building site. Still the music pumped out. The Supremes 'Back in my Arms Again', Jnr.Walker 'Shotgun', Eddie Floyd 'Things Get Better', Toys 'Lovers Concerto', James Brown 'Papas Got a Brand New Bag', Marvin Gaye 'I'll be Doggone'. Gradually the night wore on.
6am Sunday morning saw groups of bedraggled mods wandering around aimlessly looking decidedly washed out. Most on a comedown feeling cold and miserable .Headaches were inevitable due in part to the amount of amphetamines consumed and part to the overdose of decibels they had been subjected to! We were lucky in that we had the resources to relieve the comedown symptoms with the occasional booster.
There were about a dozen of us when we arrived at the 'El Passant' in the Strand. Situated upstairs, it was one of the few all night coffee bars in the West End. The place was packed with groups of sorry looking individuals sipping coffee or cokes. Levi Stubbs was in full flow on the juke box 'Because there's something about you baby, that makes me keep loving you'.
The smart outfits of Saturday night were looking decidedly dishevelled on Sunday morning. Suits were creased, shirt collars grubby, shoes scuffed and dirty hair matted with a nights sweat. All except Roy…!
Love Modculture? If you enjoy what you read or have benefitted from it and want to
help with the ever-increasing costs of the site and newsletter
, you can always
buy me a coffee at Ko-Fi
. Every penny is helpful and appreciated.