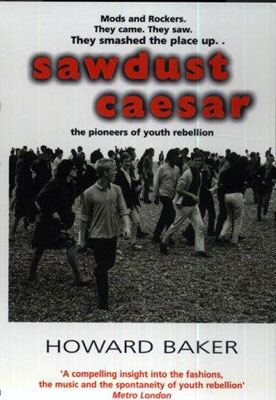 Pulp fiction in the tradition of the Richard Allen series, Sawdust Caesar is about Tommy, a 'hard mod' turning into a petty villain during the violent times of the seaside clashes.
The story is supposedly based on real events but the intro is deliberately vague about that aspect.
The storyline, with revenge as main ingredient, is somewhat thin, yet the book has a pretty realistic ring to it at times. Apart from the main character the rest of the characters remain very one-dimensional though.
The book is authentic in it's bitterness against the adult world and in it's harshness towards the commercialisation of Mod ('Once The Who started calling themselves Mods we knew it was time to move on….') as well as non-believers.
Clothes-wise some interesting outfits are mentioned throughout the book and Tommy's obsession with 'togs' is obvious. His devil-may-care attitude is another strong point, lifting the story just above mediocrity. Not a bad read for a lazy sunday afternoon.
Find out more about the book at the Amazon website
Save